World news
Xi gushes over 'dear friend' Putin as duo meet in China
Sino-Russian relationships were at the forefront on Wednesday as the leaders of China and Russia met in Beijing for the first time since the Ukrainian invasion.
Russian President Vladimir Putin traveled to Beijing, China, this week to meet with his closest ally on the world stage, Chinese President Xi Jinping.
"The political mutual trust between the two countries is continuously deepening," Xi said, according to state media outlet Xinhua news agency.
PUTIN, NETANYAHU SPEAK BY PHONE ON ISRAEL'S NEIGHBORS' REACTION TO WAR AFTER HAMAS ATTACK
Putin was the guest of honor at Xi's celebratory summit on the Belt and Road Initiative, a transcontinental infrastructure plan aimed at supercharging the communist nation's trade.
Xi continued praising Putin, saying the two "developed a good working relationship and a deep friendship" over their long careers.
Putin stressed the importance of "close coordination in foreign policy" in "the current difficult conditions," according to translations from the Moscow Times.
"And we are doing it, and today we will discuss this," Putin said.
CHINA, US RACE TO UNLEASH KILLER AI ROBOT SOLDIERS AS MILITARY POWER HANGS IN BALANCE: EXPERTS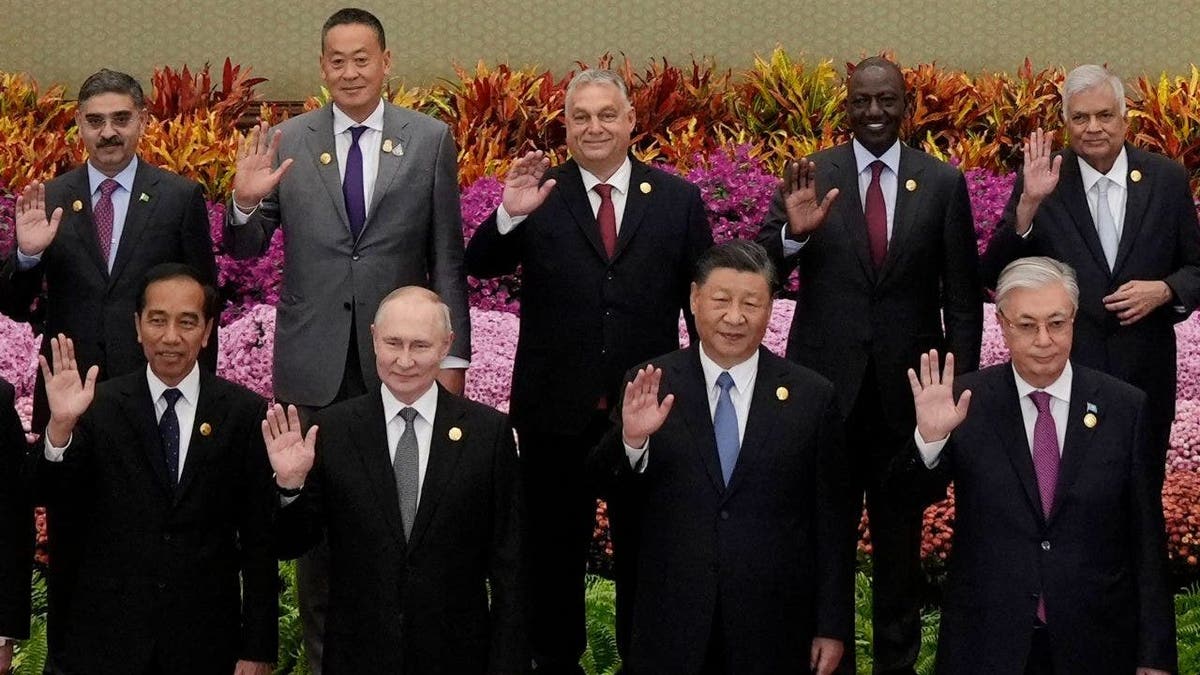 The two world leaders have met approximately 42 times in the past decades.
It's the first time Putin has traveled to a major global power since the Russian invasion of Ukraine began.
It's also the first time the two world leaders have met since the outbreak of violence between Israel and Hamas this month.
Putin called Israeli Prime Minister Benjamin Netanyahu on Monday, reportedly offering his help in preventing a humanitarian disaster while also sharing information about recent calls with regional leaders.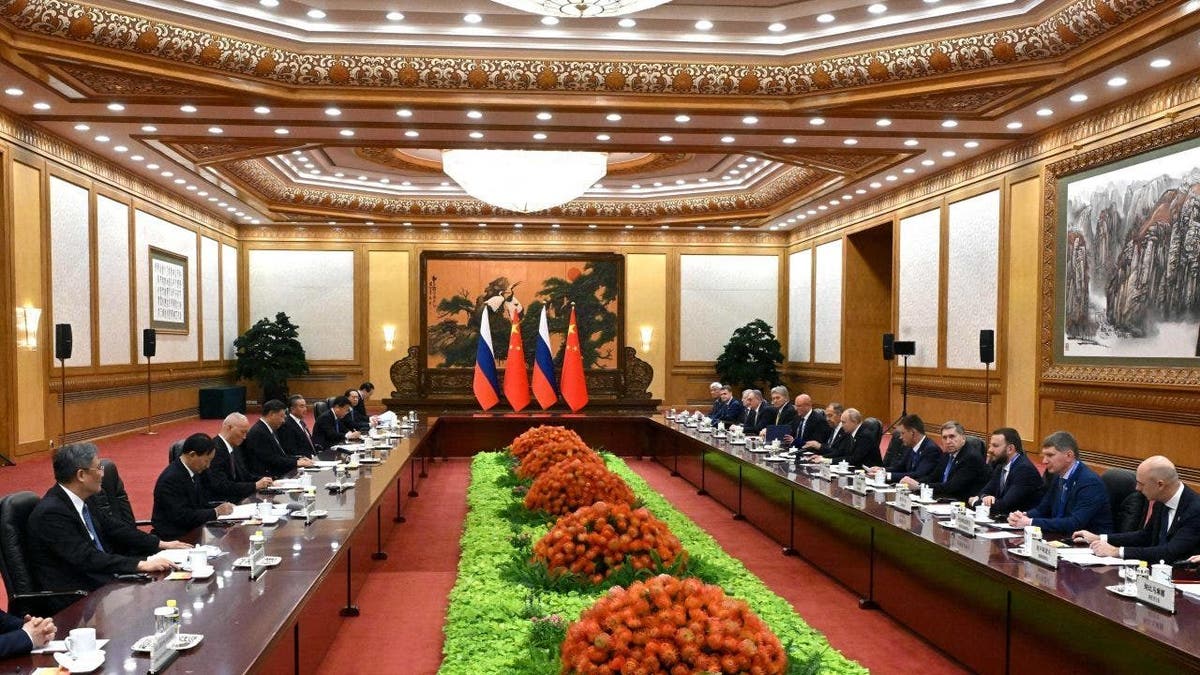 CLICK HERE TO GET THE FOX NEWS APP
During the call, Putin offered his condolences over the considerable number of deaths, with over 1,300 Israelis dying on Oct. 7 when Hamas-led terrorists poured into the country in a brutal attack against Israel.
China has been tepid in taking sides following the Hamas-led terror attacks on Israel.
Israeli officials complained early into the conflict that China offered "no clear and unequivocal condemnation of the terrible massacre committed by the terrorist organization Hamas against innocent civilians and the abduction of dozens of them to Gaza."