World news
Versailles Palace evacuated twice for 'security reasons' following week of terrorist threats
The Palace of Versailles evacuated for a second time due to security concerns amid a rise in terrorist threats.
The palace, one of France's most lucrative tourist attractions, evacuated visitors on Tuesday for "security reasons" – the second incident in four days.
"For security reasons, the Palace of Versailles is evacuating visitors and closing its doors today Tuesday October 17. Thank you for your understanding," the museum wrote on social media.
LOUVRE MUSEUM IN PARIS EVACUATED AFTER THREAT WHILE FRANCE ON HIGH ALERT FOLLOWING DEADLY STABBING
No further information was given on the nature of the security concerns.
France is currently experiencing a high threat alert level after a widely publicized attack by a radicalized former student.
A Chechen immigrant on France's extremist watch list allegedly stabbed a teacher to death Friday morning and wounded two others in a suspected terror attack that the country's president called an assassination.
KNIFE-WIELDING ATTACKER SHOUTS 'ALLAHU AKBAR' AND KILLS TEACHER IN FRENCH SCHOOL AMID HAMAS-ISRAEL WAR: REPORT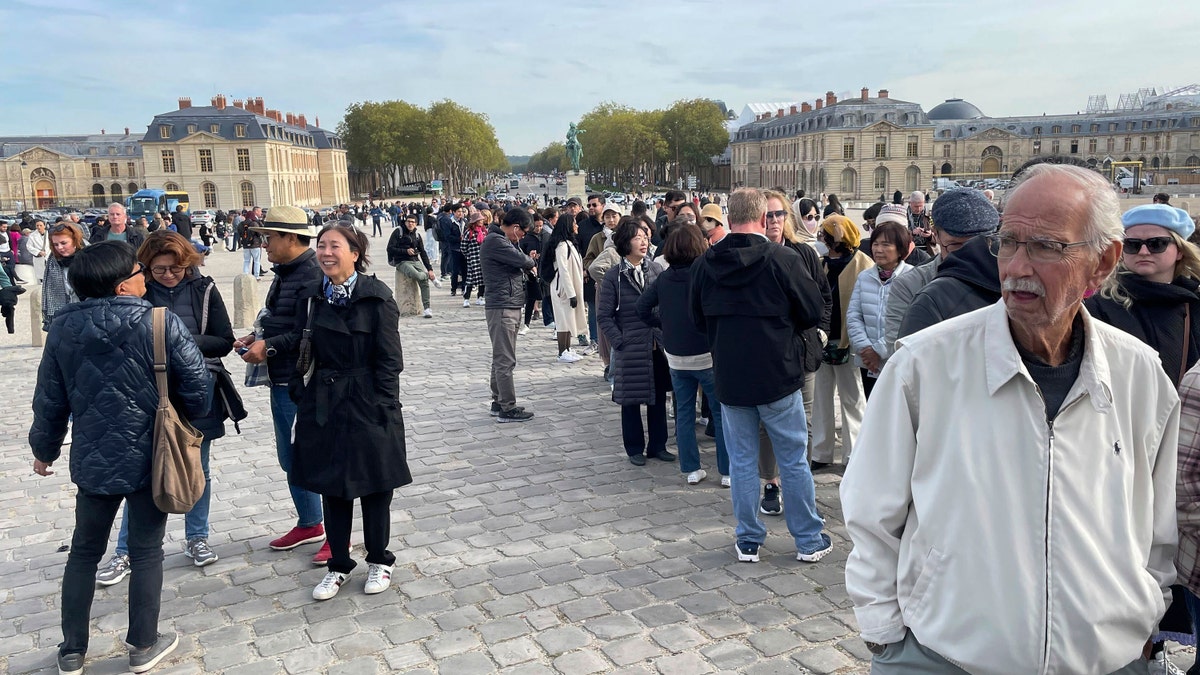 It happened outside a school in the city of Arras, about 115 miles north of Paris, near the border with Belgium, and a suspect is in custody, according to France's Interior Minister Gerald Darmanin.
Darmanin ordered Thursday a country-wide ban on demonstrations in support of the Palestinians.
Terrorist threats have been made against prominent tourist destinations since the incident.
CLICK HERE TO GET THE FOX NEWS APP 
Last week, the Louvre sounded alarms and shepherded individuals out of the museum after receiving a written threat.
At least 24 people have been charged with antisemitic acts in the country since the Hamas attack on Israel earlier this month.