World news
United Nations allowing Hamas to 'literally get away with murder,' expert says
The United Nations calling for a cease-fire after Hamas launched attacks on Israel last month shows the organization is an "abject failure," according to a policy expert and former U.N. speechwriter. 
"The United Nations was founded in the wake of the Holocaust, for the purpose of preventing atrocities and to maintain international peace and security. By that standard of its own mission, the United Nations is an abject failure. Israel has just endured the largest massacre of Jews since the Holocaust, the gruesome nature of the atrocities is unlike anything seen since the Holocaust," Aviva Klompas told Fox News Digital in a Zoom interview this week. 
Klompas is co-founder and CEO of Boundless Israel, which is described as a "think-action tank that identifies and addresses system-wide challenges preventing organizations from educating about Israel," and previously served as director of speech writing for Israel's Permanent Mission to the United Nations in New York City.
She was responding to the United Nations' Secretary-General António Guterres calling last week for an immediate cease-fire between Israel and Palestinians, days after the terrorist organization Hamas launched shocking attacks on Israel on Oct. 7. 
ISRAEL'S NETANYAHU REJECTS CEASE-FIRE, SAYS IT'S 'TIME FOR WAR' AGAINST HAMAS
"To ease epic suffering, make the delivery of aid easier and safer, and facilitate the release of hostages. I reiterate my appeal for an immediate humanitarian cease-fire," he said. 
HECKLERS SCREAM AT BLINKEN FOR ISRAEL-HAMAS 'CEASE-FIRE' DURING SENATE HEARING: 'WHERE IS YOUR PRIDE AMERICA?'
The U.N. chief said the attacks were "appalling," but "did not happen in a vacuum."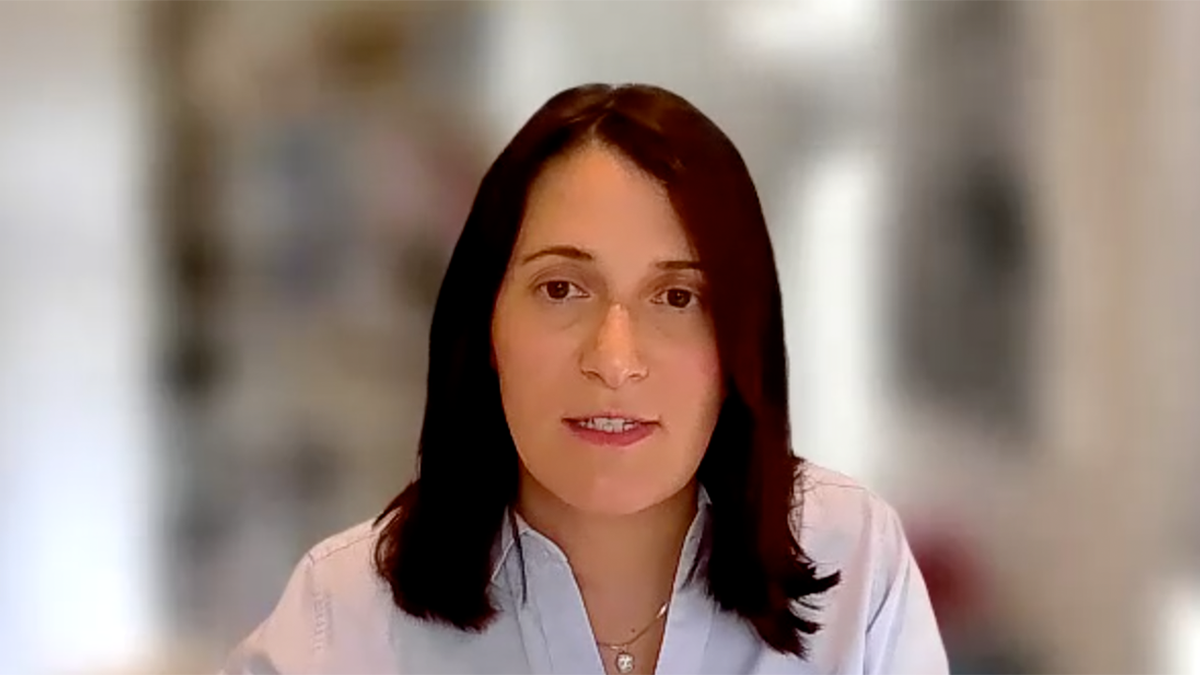 "The Palestinian people have been subjected to 56 years of suffocating occupation," he said. "They have seen their land steadily devoured by settlements and plagued by violence; their economy stifled; their people displaced and their homes demolished. Their hopes for a political solution to their plight have been vanishing."
Klompas hit back, saying Guterres' remarks on the Hamas attacks not happening in a vacuum were "one of the most embarrassing and contemptuous statements."
CANADA BACKPEDALS AFTER US, DOZEN OTHER NATIONS REJECT UN 'HUMANITARIAN TRUCE' IN ISRAEL-HAMAS WAR
"For 15 years, the United Nations has watched what is taking place in Gaza. For 15 years, Israel has not had any presence inside of Gaza. It is not occupying because it is Hamas that has total control of the Gaza Strip. And for 15 years, the United Nations has stood by and watched as Hamas has stolen billions in international aid dollars, has built its headquarters inside of hospitals," she said. 
"The U.N. has allowed Hamas to literally get away with murder," Klompas added. 
Klompas said Hamas is "torturing, murdering political opponents," is silencing free speech, and launching brutal attacks on Israeli citizens from Palestinian neighborhoods.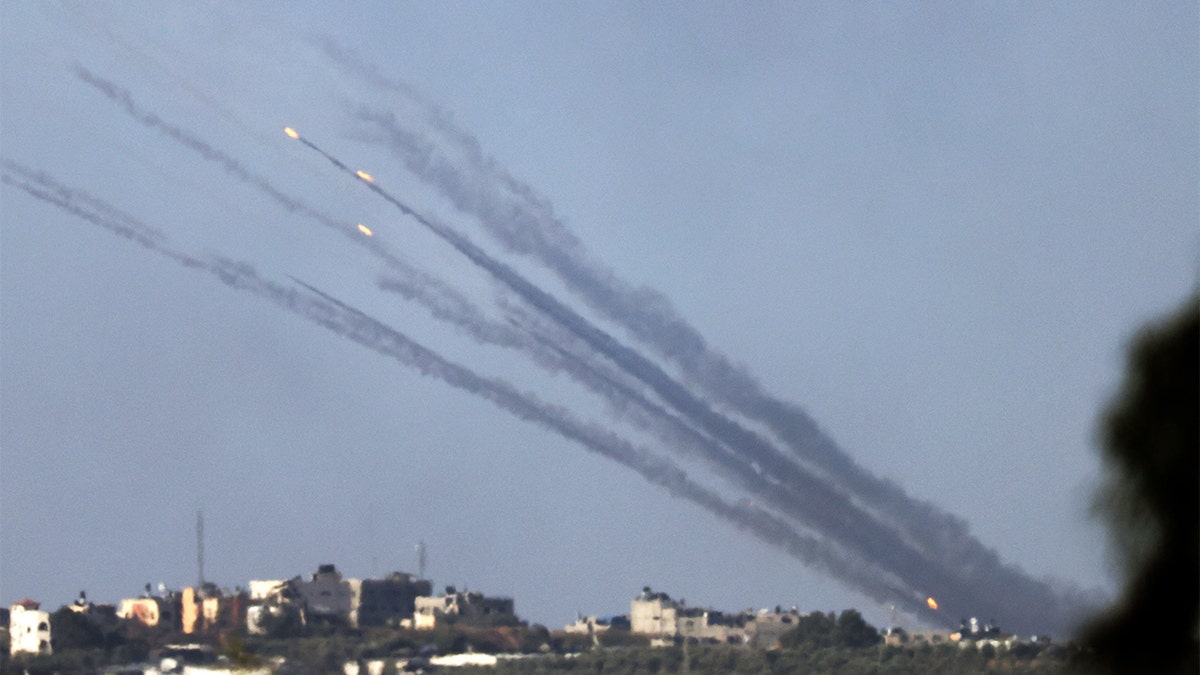 "They're committing countless human rights crimes against the Palestinian people. So there was a vacuum and the vacuum was created by the United Nations that watched and watched and watched and did nothing," she said.  
Guterres' remarks have been slammed by U.S. leaders, including Sen. Lindsey Graham, R-S.C., who said on Fox News last week that the U.N. is the "most antisemitic body on the planet."
HAMAS OFFICIAL DEMANDS CEASEFIRE FOR HOSTAGES TO BE RELEASED: REPORT
"To ask Israel to have a cease-fire after their people were slaughtered more viciously than the Nazis, having children beheaded, women raped in front of their parents – the U.N. is wrong," he added.
Israel's ambassador to the United Nations called on Guterres to resign last week over the remarks.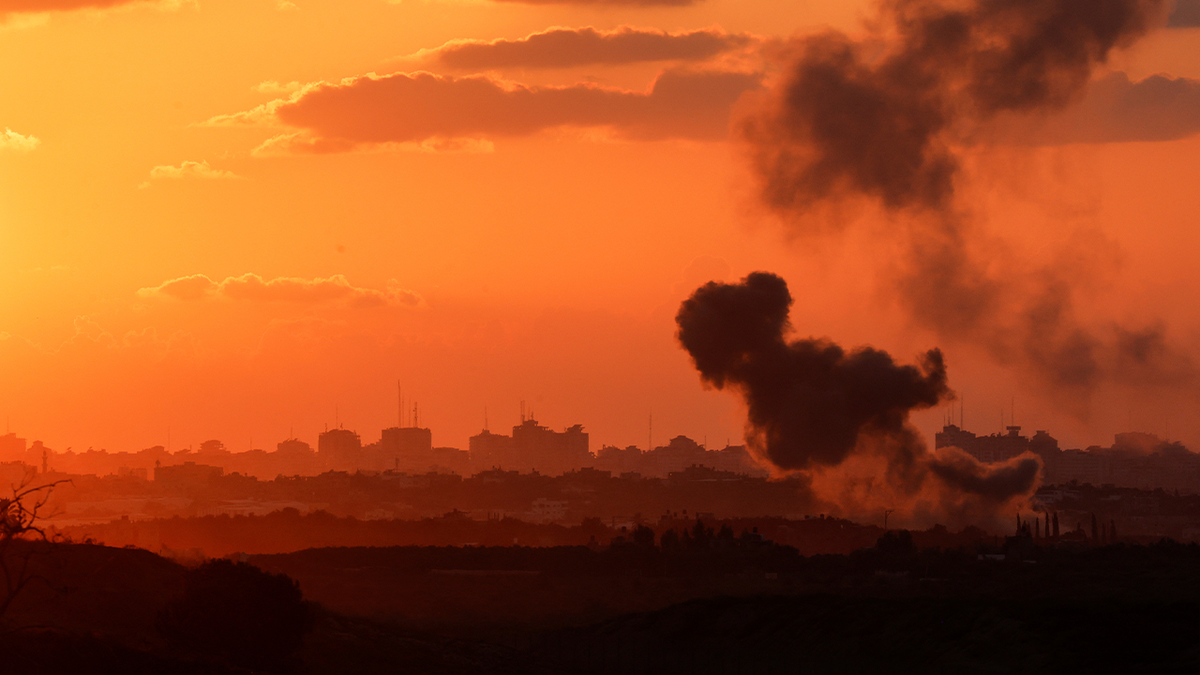 "The UN Secretary-General, who shows understanding for the campaign of mass murder of children, women, and the elderly, is not fit to lead the UN," Ambassador Gilad Erdan wrote on X. "I call on him to resign immediately."
Guterres issued a follow-up statement clarifying his remarks to reiterate he condemns Hamas' attacks on Israel. 
"I am shocked by the misinterpretations by some of my statement yesterday in the Security Council – as if I was justifying acts of terror by Hamas. This is false. It was the opposite," he said, before pointing to previous statements condemning the terrorist organization. 
Israeli Prime Minister Benjamin Netanyahu has rejected calls for a cease-fire, arguing that would lead to Israel essentially surrendering to terrorism. 
Klompas continued that Iran looms large over the attacks, describing the nation as an exporter of terrorism that is working to defeat Israel and, ultimately, the United States. 
"If you want to know what Iran's number one export in the world is, it's terrorism, and they are financing and supporting genocidal jihadi terrorist organizations. And in Iran's eyes, Israel is the little Satan. It's the small prize. And their eyes are set on the 'Big Satan,' and that is the United States. This is a war that Iran is waging with the West," she said. 
CLICK HERE TO GET THE FOX NEWS APP 
"If we don't understand that Israel is on the front line of this war, and if Israel falls, the war comes to us. It comes to American soil," she said.