World news
Retired Gen Petraeus gives scathing review of Afghanistan exit but backs Biden's Ukraine response
President Biden's handling of the Afghanistan withdrawal was fundamentally flawed, but his handling of Ukraine so far has been "very impressive," according to former CIA director and retired four-star Gen. David Petraeus.
"I said that I feared that we would come to regret our decision to withdraw, however imperfect the situation was, however frustrating, however maddening, however many shortcomings our Afghan counterparts exhibited," Petraeus told Fox News Digital in an interview via Zoom.
"I felt that that situation was likely to prove better than what would likely follow, and I fear that that was correct," he said, faulting Biden for deciding to continue with former President Trump's "very flawed agreement" with the Taliban. 
The Taliban assumed control of Kabul – and the country as a whole – after President Biden ordered a hasty withdrawal of U.S. military forces from Afghanistan that ended on Aug. 30, 2021.
LACK OF AMERICAN STRENGTH AROUND THE WORLD LED TO ISRAEL ATTACK: CHRIS CHRISTIE
Biden maintained the plan to complete a military drawdown after Trump had agreed on the conditions as part of a peace deal with the Taliban.
The international security landscape has since grown increasingly unstable, primarily with Russia's invasion of Ukraine that started some six months after the U.S. left Afghanistan and the recent Hamas terrorist attack on Israel. 
Petraeus's new book, "Conflict: The Evolution of Warfare from 1945 to Ukraine," which was released Tuesday, lays out four tasks that every leader – whether they come from a military or political background – must accomplish in order to guarantee strategic effectiveness and success, summarily: figure out the big ideas; communicate them clearly; work "relentlessly" to implement them; and refine, adapt and augment them. 
In a scathing "assessment" of the 20-year Afghanistan campaign, Petraeus wrote that "the conflict could have been managed if not fully resolved, and Afghanistan did not have to fall." 
SUICIDE BOMBER STRIKES SHIITE MOSQUE IN NORTHERN AFGHANISTAN, KILLING 7 AND INJURING 15
"By withdrawing completely from the country, the United States eroded the foundation on which the [Afghan National Security Forces] rested and also gave up any leverage it might have had in negotiations with the Taliban," he concluded, adding that the U.S. ended its "forever war" only by "losing the conflict."
The full withdrawal turned the country into "an extremist safe haven" and condemned the roughly 40 million people living in Afghanistan to "a future of repression, deprivation, severely circumscribed opportunities and, very likely, continued violence."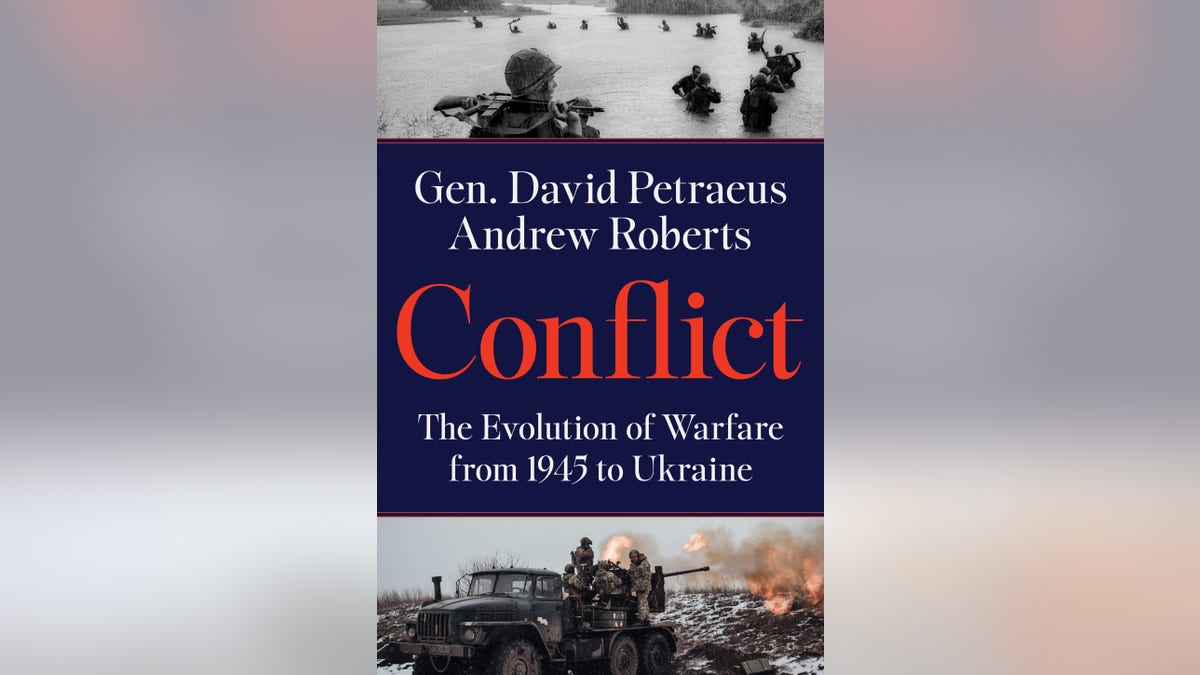 "I felt there was an alternative," he explained in his interview. "I felt that we should have taken it. We didn't."
That alternative, as reportedly championed by a number of U.S. generals at the time, would have seen the U.S. maintain a force of 2,500 to 3,500 troops on the ground to support the Afghan National Security Forces and ensure that the Taliban did not attempt the kind of insurgency that it executed as the U.S. left the country. 
REPUBLICAN STATE AG LAUNCHES EFFORT TO SEND SURPLUS POLICE BODY ARMOR, TACTICAL GEAR TO ISRAEL
The U.S. had around 13,000 troops in Afghanistan at the time, and the deal included a roadmap for the country's future, which linked the drawdown to Taliban promises to help fight terror in Afghanistan.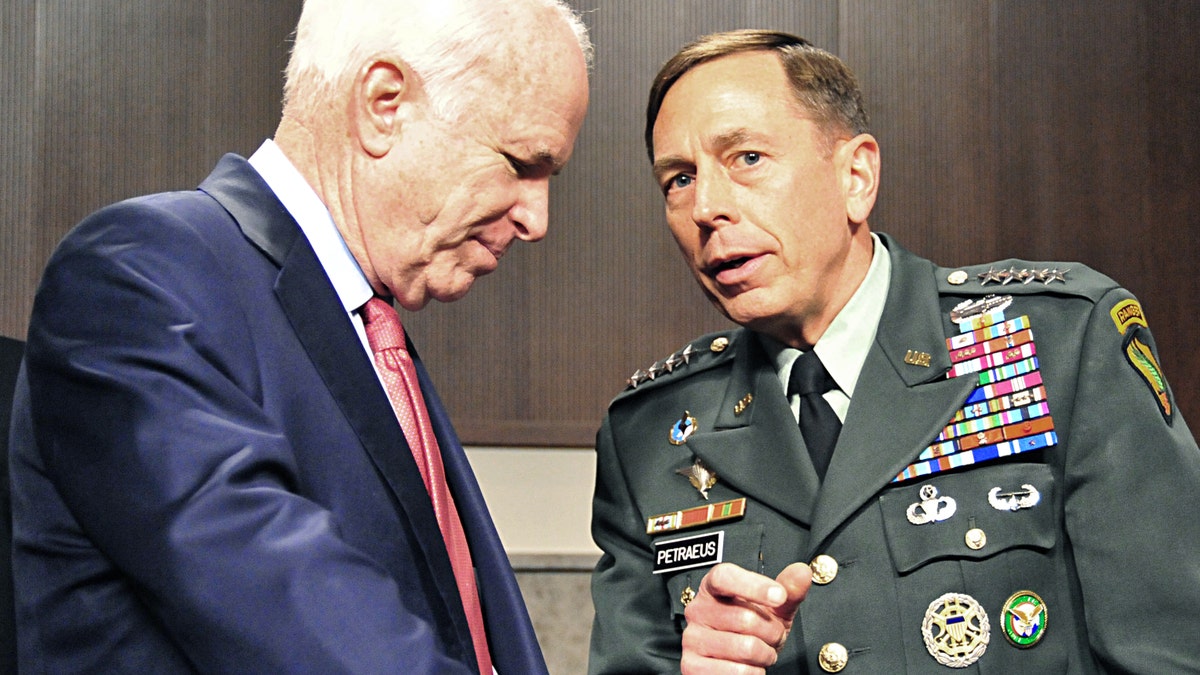 Military leaders, including Secretary of Defense Lloyd J. Austin III, Joint Chiefs of Staff Chairman Gen. Mark A. Milley and Gen. Kenneth McKenzie, then head of U.S. Central Command, testified in the aftermath that they had advised Biden to maintain an operational force of 2,500 U.S. troops in Afghanistan at Bagram Air Base after the rest of the forces had departed. 
Petraeus, during his interview, laid the fault at the feet of "each administration" that oversaw the initial occupation and ongoing mission in Afghanistan, claiming that the U.S. strategy "never had consistency," both between administrations and within each administration's own ranks.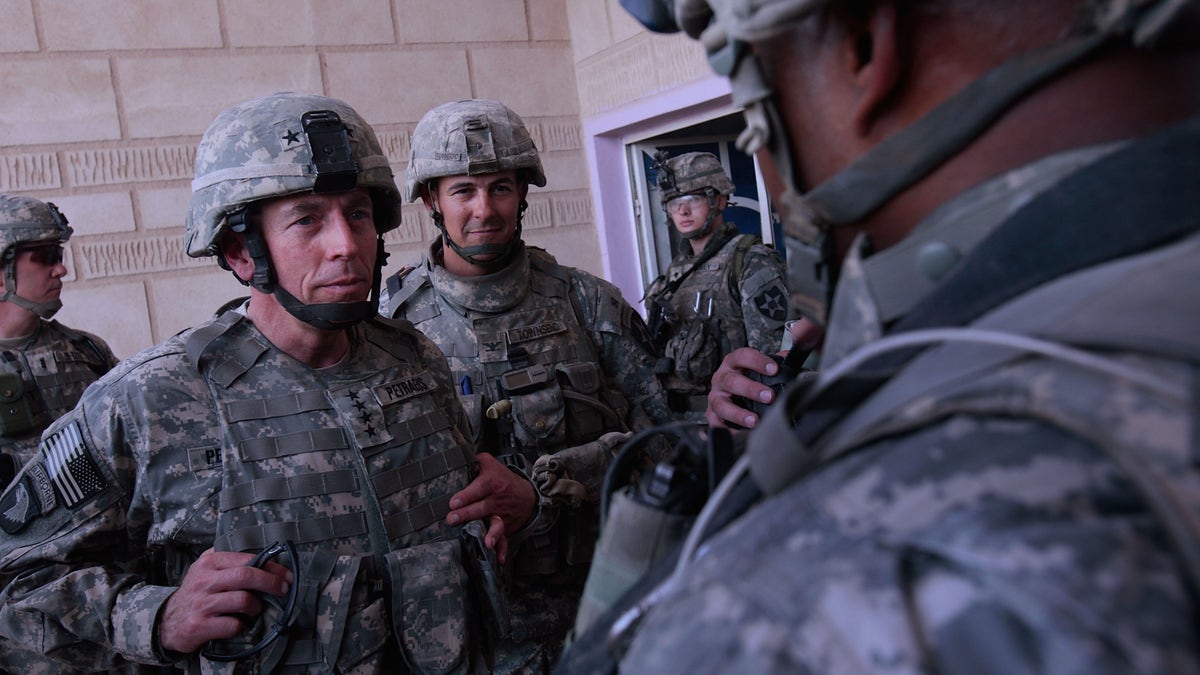 "Once we eliminated that sanctuary, albeit with Osama bin Laden getting away for another ten years … [we] then very quickly focused on Iraq and never really got the inputs right in Afghanistan until about nine years later," Petraeus argued.
HAMAS CLAIMS IT WILL 'PROTECT' HOSTAGES, RELEASE THEM 'WHEN CIRCUMSTANCES ON THE GROUND ALLOW'
"I'm talking about the right big ideas, the right strategy for Afghanistan, the right level of resources, the right preparation of leaders and forces, the right numbers of diplomats, spies, development workers and others, the right organizational architecture," he continued. "And this is not trivial when you have multiple lines of command – one to NATO, one to U.S., others that involve special operations and special mission unit forces."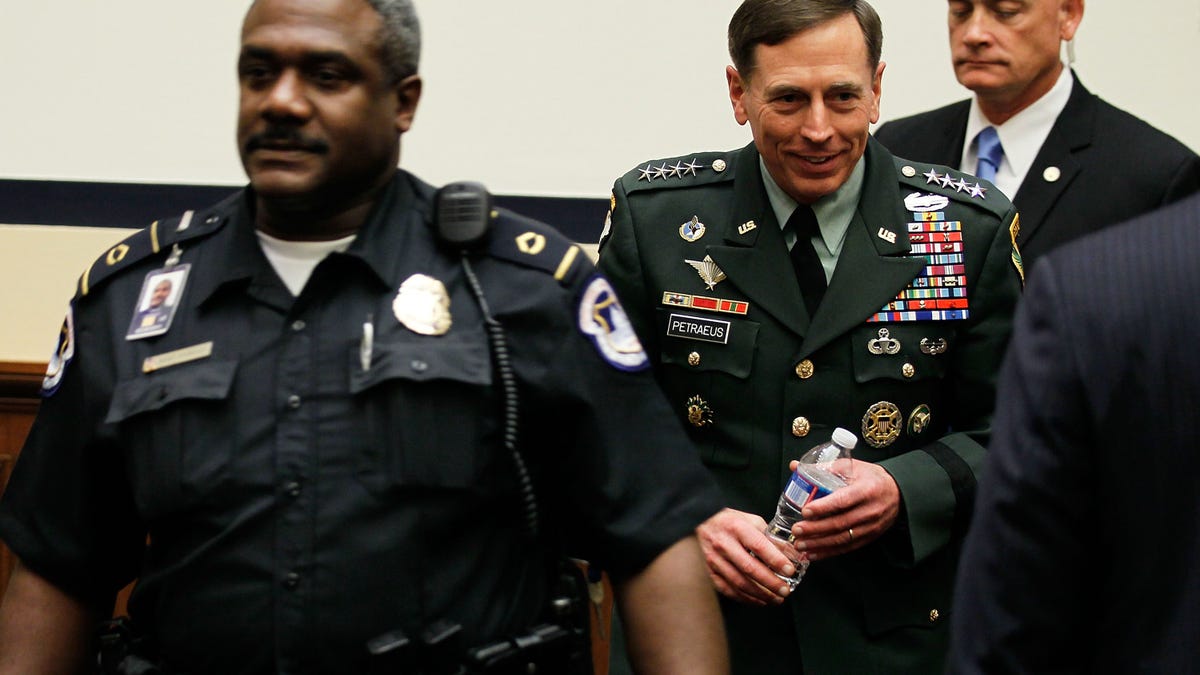 The U.S. would not reach the "right" ideas until around 2010, which Petraeus noted did "coincidentally" happen when he took command of the operations as Commander of the International Security Assistance Force, but he largely credited his predecessor Gen. Stanley McChrystal for the "lion's share" for starting the force down "the right path." 
However, Petraeus went on to praise the U.S. response to Russian President Vladimir Putin's invasion of Ukraine, highlighting "very impressive" leadership, "substantial" assistance and support for "a fellow democracy" in a crisis that is as "right versus wrong as it can possibly get." 
CLICK HERE TO GET THE FOX NEWS APP
"We do have to keep in mind that all of this is connected," Petraeus stressed to Fox News Digital. "If you're trying to ensure that the elements of deterrence are solid in one part of the world, you have to recognize that what you do in another part may actually have an effect on that."
"I think it's crucial to continue to support Ukraine," he said, adding that "just in an improved return on investment to be able to provide $44 billion to Ukraine and to see that together with the like amount from our European allies and partners and to see the Russian tank fleet degraded by over 60%, that's a pretty considerable achievement on the part of our Ukrainian partners."