World news
Israeli Navy unit repels Hamas terrorists infiltrating by sea on morning of attack, IDF video shows
An Israeli Navy squad stopped a number of Hamas terrorists from reaching Israel's coastline on the morning of Oct. 7, according to footage released by the Israel Defense Forces (IDF) over the weekend.
The IDF said the video shows soldiers in the Snapir unit spraying machine gun fire on Hamas terrorists as they swam toward the Israeli coast near the city of Ashdod.
"Israeli Navy 'Snapir' Unit opened fire on terrorists who were swimming toward the shoreline in an attempt to infiltrate Israel by sea," the IDF said. "Soldiers thwarted a number of terrorists, preventing them from reaching the coastline." 
The video shows Hamas speedboats on fire. Surviving terrorists were seen swimming in the sea, along with Hamas divers, as the Snapir unit opened fire and used depth charges from small Defender-class boats, the Times of Israel reported.
LIVE UPDATES: DEADLINE EXPIRES FOR PALESTINIANS TO FLEE GAZA AS ISRAELI TROOPS AMASS AT BORDER
Israel's Snapir protection force is a harbor security unit that patrols the Israeli coastline, according to the newspaper. The squadrons are stationed at bases in Ashdod, Haifa and Eilat.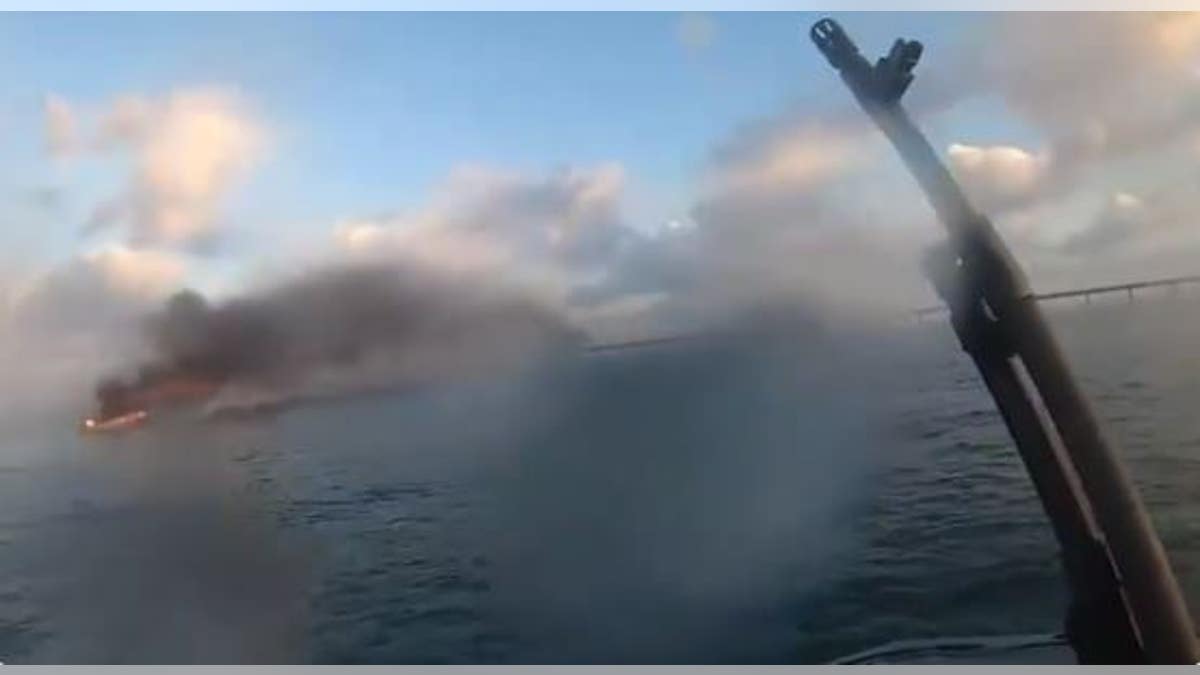 Hamas launched a deadly surprise attack against Israel from Gaza on Oct. 7, infiltrating communities across the border and firing thousands of missiles in barrages to overwhelm Israel's Iron Dome defenses.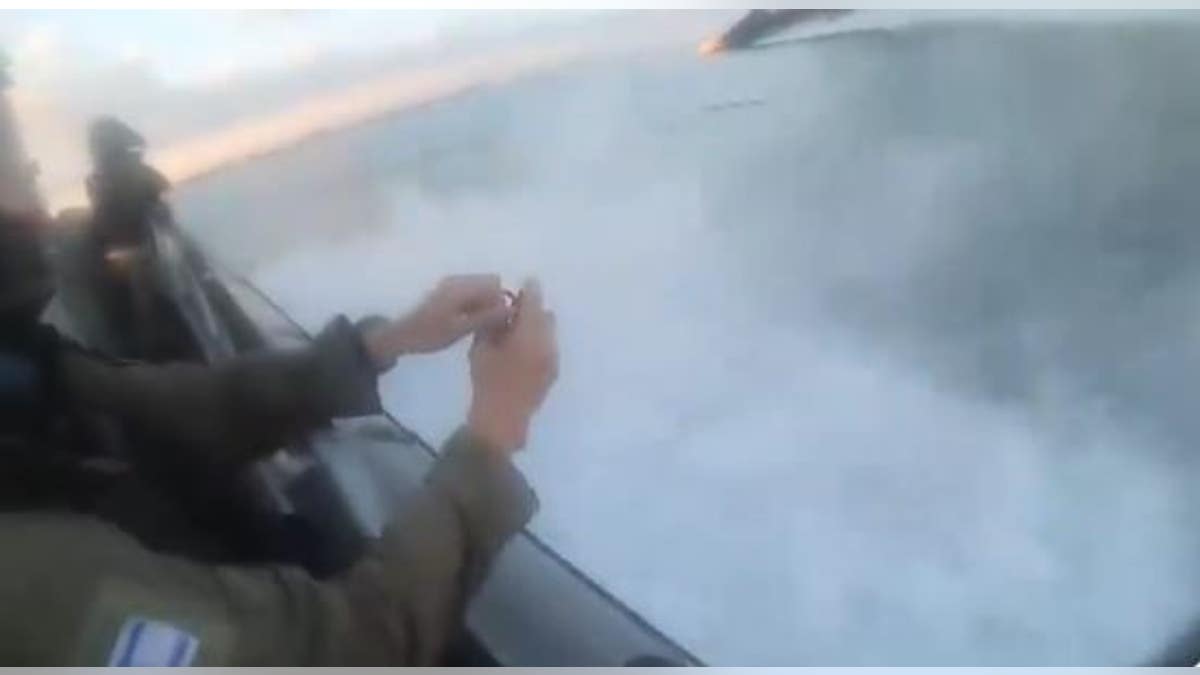 More than 1,400 Israelis have been killed, thousands were wounded, and at least 199 others, including children, were captured by Hamas and taken into Gaza, according to Israel.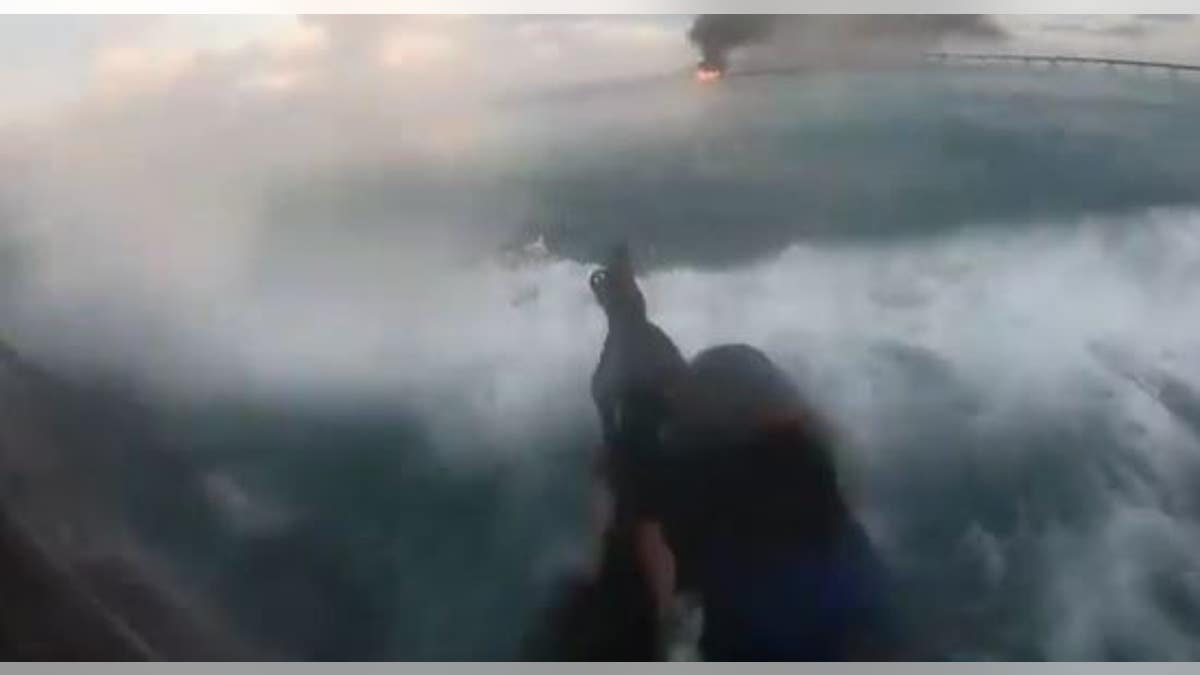 The Gaza Health Ministry said 2,750 Palestinians have been killed and 9,700 wounded during the subsequent fighting.
 IDF SEIZED WEAPONS CACHE, SUPPLIES FROM HAMAS DURING TERROR GROUP'S ATTACK ON ISRAEL
In the week since the attack, Israel has launched blistering airstrikes that have demolished neighborhoods in the Gaza Strip while Hamas continued to fire rockets into Israel. 
Israeli Prime Minister Benjamin Netanyahu on Sunday said Israeli forces are ready to "exterminate the bloody monsters" of Hamas in a ground invasion of Gaza that now appears imminent.
Israeli forces have positioned themselves along Gaza's border in preparation for what Israel said would be a broad campaign to dismantle the terrorist group.
The Associated Press contributed to this report.