World news
Israel-Hamas conflict hits 1-month mark, IDF says Hamas has 'waged war on humanity'
The Israel-Hamas war has now reached the one-month mark on Tuesday, and the Israel Defense Forces (IDF) says that "while the world might have moved on, we don't have that privilege." 
In a post on X featuring an image of a calendar with a red circle and blood on the date of Oct. 7, the IDF noted that it has been 30 days "since Hamas waged war on humanity." 
"Hamas started this war – yet it's a war we must fight. A war we must win," the IDF said. 
The post comes as the IDF says it has once again opened an evacuation corridor for civilians in northern Gaza to move south. Israel's military has surrounded Gaza City – the largest in the densely populated territory controlled by Hamas – as Israeli media is reporting that a ground incursion there could begin as soon as today. 
LIVE UPDATES: ISRAEL AT WAR WITH HAMAS 
"If you care about yourself and your loved ones, head south according to our instructions," IDF spokesman Lt. Col. Avichay Adraee wrote on X. "Rest assured that Hamas leaders have already taken care of defending themselves." 
The Israel air force announced Tuesday that "in the last day, IDF fighters took control of a military stronghold of the terrorist organization Hamas in the northern Gaza Strip, where various weapons and intelligence materials were located." 
It also said Israeli forces in Gaza "located terrorists of the terrorist organization Hamas, who had barricaded themselves in a building near Al-Quds Hospital from which they planned to launch an attack against our forces. 
ISRAEL'S NETANYAHU DOUBLES DOWN ON REJECTING GAZA CEASE-FIRE UNLESS HOSTAGES ARE RELEASED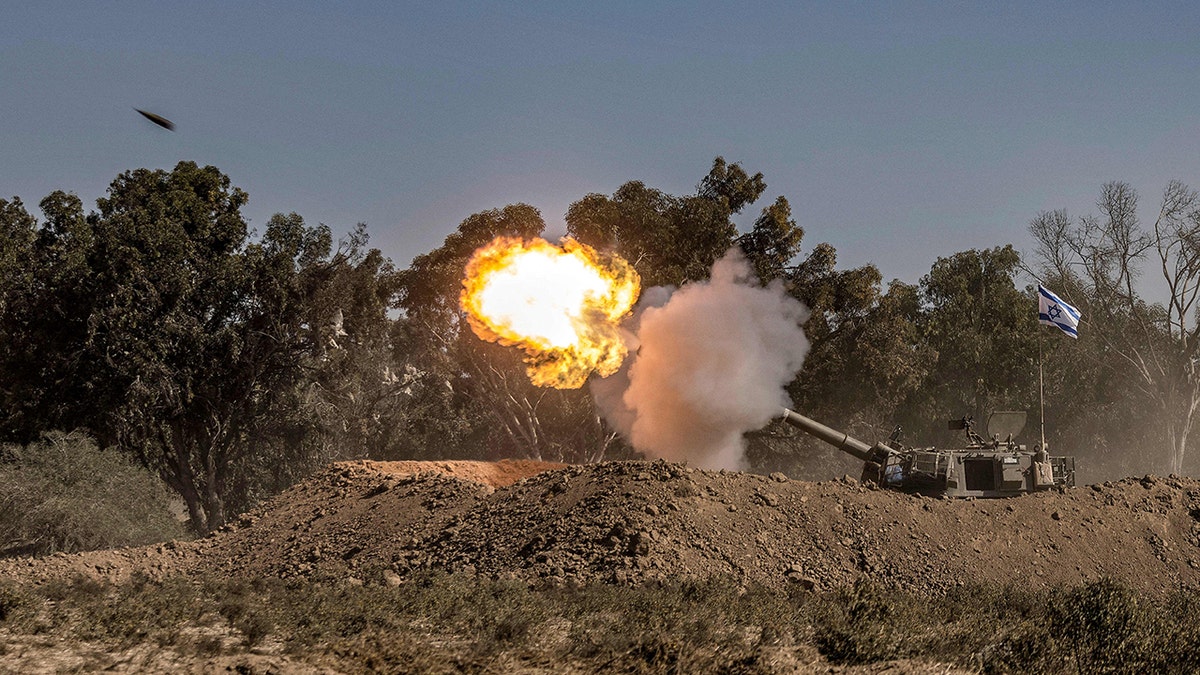 "The fighters directed an Air Force aircraft to attack the terrorists," it added. "The attack led to significant secondary explosions that indicated the presence of a Hamas weapons depot in a civilian environment." 
As of Tuesday, the Israeli army said at least 31 Israeli soldiers have been killed in Gaza, while 1,400 Israelis overall have died since the Hamas attack on Oct. 7.  
In Gaza, the Hamas-run Palestinian Ministry of Health is claiming there are more than 10,000 civilian deaths there.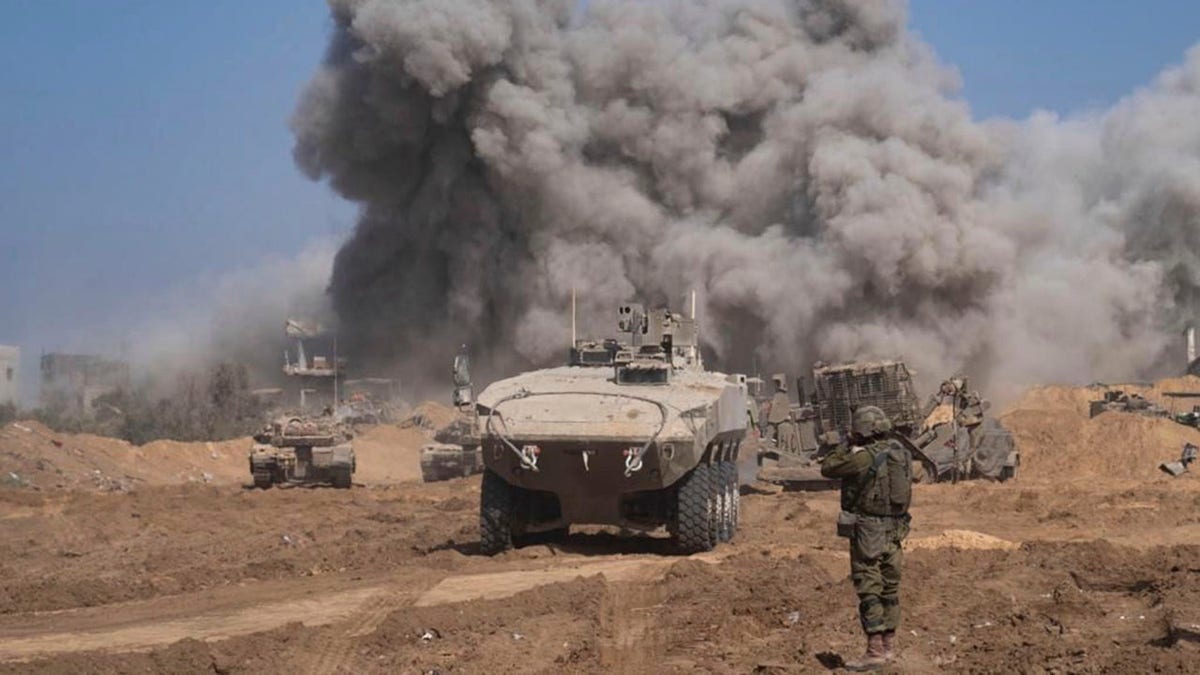 CLICK HERE TO GET THE FOX NEWS APP 
Around 240 hostages also remain held by Hamas inside the Gaza Strip. 
Fox News' Anders Hagstrom contributed to this report.