World news
Israel fires 400 airstrikes into Gaza as IDF identifies terrorists said to be responsible for Oct 7 attack
Israel has escalated its airstrikes in the Gaza Strip, launching 400 airstrikes over the past day, its military said Tuesday. The heavy bombardment comes ahead of an expected ground invasion as Israel has waged a war against Hamas, which governs Gaza.
On Tuesday, the Israeli Defense Forces (IDF) said the 400 airstrikes struck command centers and a Hamas tunnel shaft, killing Hamas commanders and additional Hamas troops as they were preparing to launch rockets into Israel. The previous day, Israel said it conducted 320 strikes that hit targets across Gaza.
Also on Tuesday, the IDF revealed a list of names of Hamas' leaders, including Yahya Sinwar, Mohammed Deif, Saleh al-Arouri, Ismail Haniyeh and others.
They "have the blood of thousands on their hands," the IDF wrote on X.
BLINKEN SAYS US IS 'READY' TO GET INVOLVED IN ISRAEL-HAMAS WAR IF LINE IS CROSSED: 'WE WON'T HESITATE'
Israel has vowed to destroy Hamas after it launched a surprise invasion of the Israel-Gaza border and slaughtered more than 1,400 people in Israel in a single day. The deaths included mostly civilians.
The attack was the worst terrorist attack in Israel's history as a country.
"The IDF will continue operating in order to ensure the safety of innocent civilians," the IDF said on X.
NETANYAHU SAYS IF HEZBOLLAH LAUNCHES A WAR AGAINST ISRAEL AND INVADES, 'IT WILL MAKE THE MISTAKE OF ITS LIFE'
Iranian-backed fighters in the region have prodded Israeli forces and civilians — as well as striking U.S. military personnel in the region — increasing the possibility of escalation.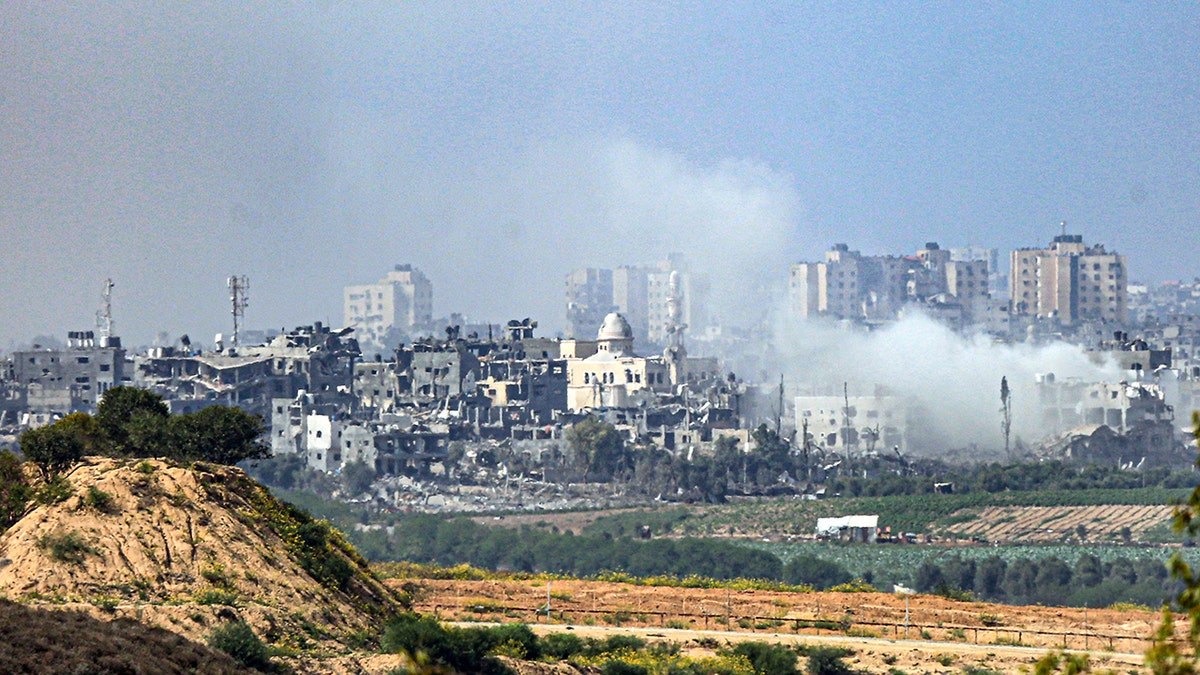 The focus of the war has shifted from the Israeli border communities where Hamas terrorists slaughtered men, women and children in their homes or in bomb shelters, to across the Gaza border where thousands have been killed.
CLICK HERE TO GET THE FOX NEWS APP
According to the Hamas-run Health Ministry, more than 5,000 Palestinians, including some 2,000 minors, have been killed. The toll has climbed rapidly in recent days, with the ministry reporting 436 additional deaths in just the last 24 hours.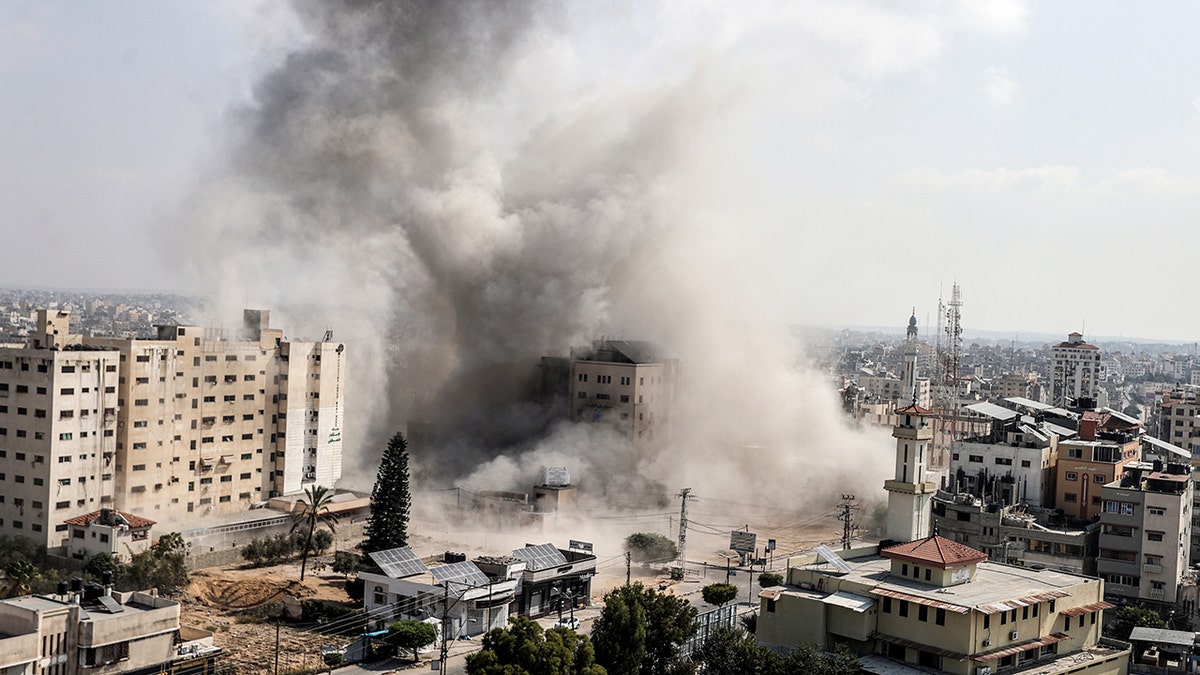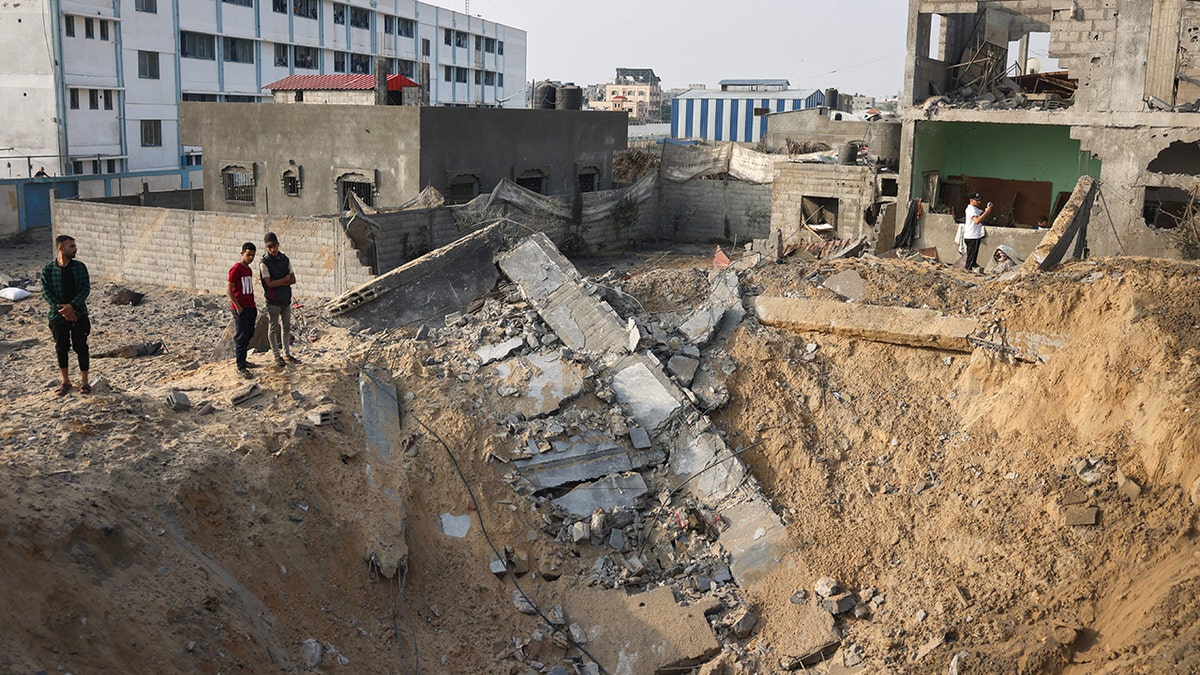 The United Nations, which is assisting in the humanitarian crisis in Gaza, said Monday that at least 1.4 million Palestinians in Gaza have fled their homes, and nearly 580,000 of them are sheltering in U.N.-run schools and shelters.
The Associated Press contributed to this report.