World news
Hamas terrorists likely used North Korean weapons during brutal attack on Israel, evidence shows
The Hamas terrorists that carried out a barbaric assault in Israel on Oct. 7 likely used North Korean weapons, analysis and various evidence including a militant video and weapons seized by Israel now show. North Korea has previously denied selling arms to the terrorist group.
One weapon at the center of the controversy, used by Hamas, is the F-7 rocket-propelled grenade, a shoulder-fired weapon that fighters typically use against armored vehicles. A video of Hamas terrorists using the F-7 rocket launcher has been confirmed through analysis by two experts on North Korean arms and South Korean military intelligence. The Associated Press also conducted an analysis of weapons captured on the battlefield.
These rocket launchers fire a single warhead and can be quickly reloaded, making them valuable weapons for smaller militias and guerrilla forces running skirmishes against heavy vehicles.
"It is not a surprise to see North Korean weapons with Hamas," said Matt Schroeder, a senior researcher with Small Arms Survey who wrote a guide to Pyongyang's light weapons.
PYONGYANG MEDIA DISMISSES SPECULATION OF HAMAS USING NORTH KOREAN WEAPONS
In addition to the F-7 rocket launcher, Hamas propaganda videos and photos have shown its fighters with North Korea's Bulsae guided anti-tank missile.
Hamas also used North Korea's Type 58 self-loading rifle, a variant of the Kalashnikov assault rifle, according to N.R. Jenzen-Jones, a weapons expert who works as the director of the consultancy Armament Research Services.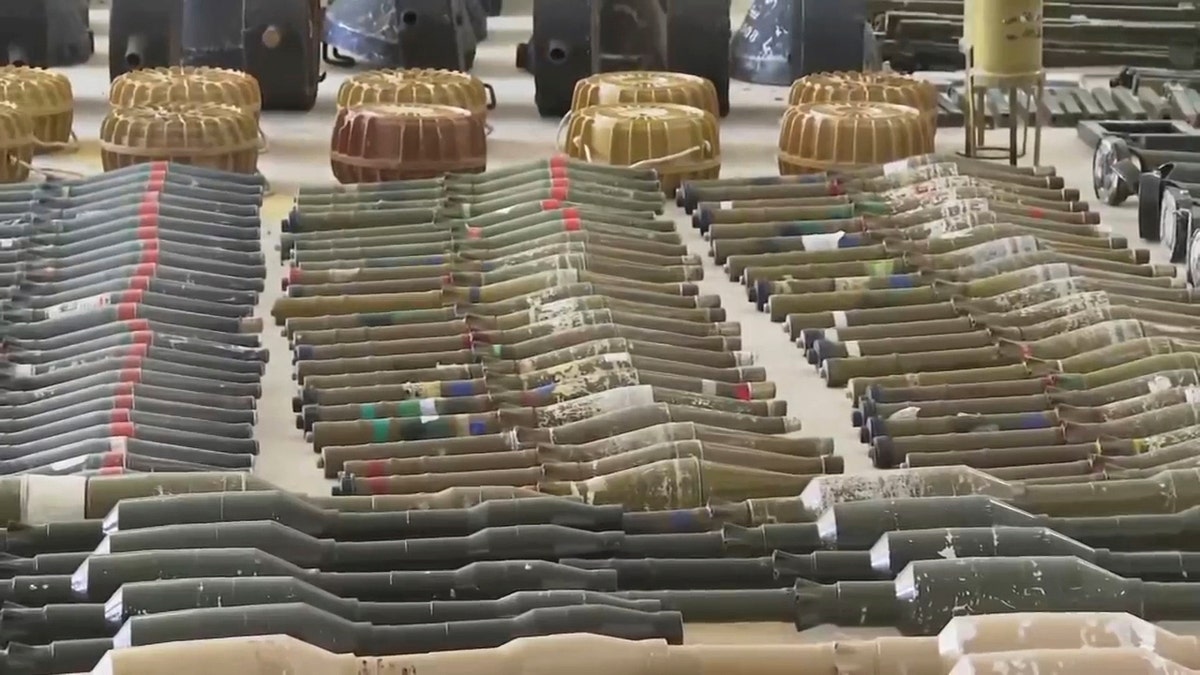 Jenzen-Jones cited imagery of the weapons wielded by Hamas terrorists.
"North Korea has long supported Palestinian militant groups, and North Korean arms have previously been documented amongst interdicted supplies," Jenzen-Jones told The Associated Press.
NORTH KOREA BACKS HAMAS AGAINST ISRAELI 'CRIMINAL ACTIONS'
Russia uses similar weaponry and the North Korean F-7 resembles a widely distributed Soviet-era RPG-7 rocket-propelled grenade, but has a few noticeable differences including a distinctive red stripe across its warhead.
Hamas has published images of their training that show fighters with a weapon with a rocket-propelled grenade with the red stripe, and other design elements matching the F-7, Schroeder said.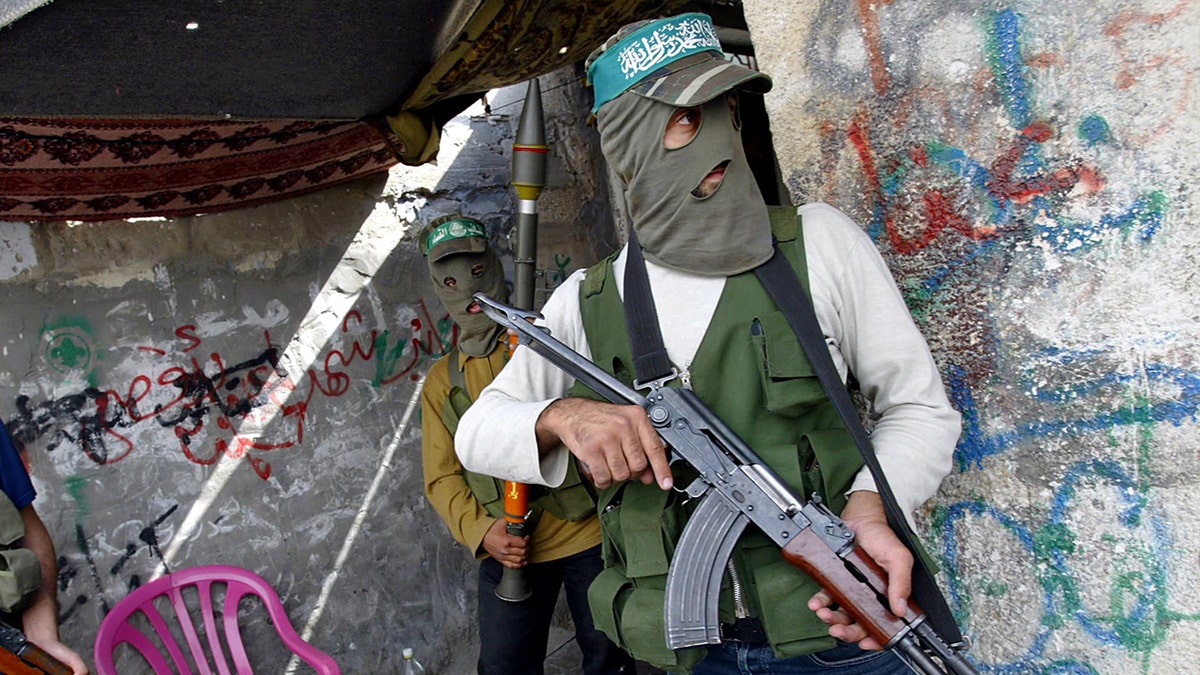 A militant video examined by the AP shows one fighter carrying the F-7, with the evident red stripe. Weapons seized by the Israeli military and shown to journalists also included the red stripe and other design elements matching the F-7.
South Korea's Joint Chiefs of Staff specifically identified the F-7 as one of the North Korean weapons it believed Hamas used in the attack during a press briefing Tuesday.
The Israeli military declined to identify the origin and the manufacturer of those rocket-propelled grenades, citing the ongoing war with Hamas.
Jenzen-Jones said the F-7 has been documented in Syria, Iraq, Lebanon and the Gaza Strip.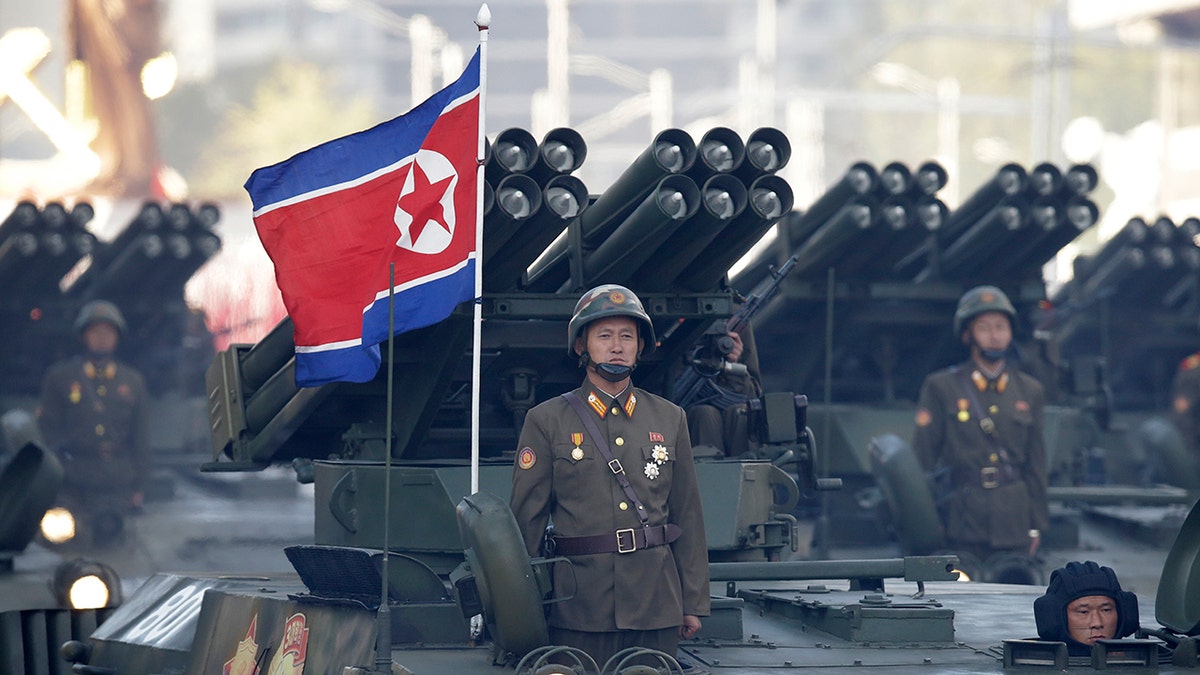 Last week, Pyongyang dismissed that it was supplying Hamas with its weapons as "a groundless and false rumor" orchestrated by the United States.
RUSSIA AND NORTH KOREA OFFICIALS JOIN FOR 2-DAY SUMMIT IN PYONGYANG AMID WESTERN SUSPICIONS ABOUT ARMS DEAL
"The U.S. administration's reptile press bodies and quasi-experts are spreading a groundless and false rumor that 'North Korea's weapons' seemed to be used for the attack on Israel," North Korean international affairs commentator Ri Kwang-song said through its state-run KCNA news agency.
"It is nothing but a bid to shift the blame for the Middle East crisis caused by its wrong hegemonic policy onto a third country and thus evade the international criticism focused on the empire of evil," the statement continued.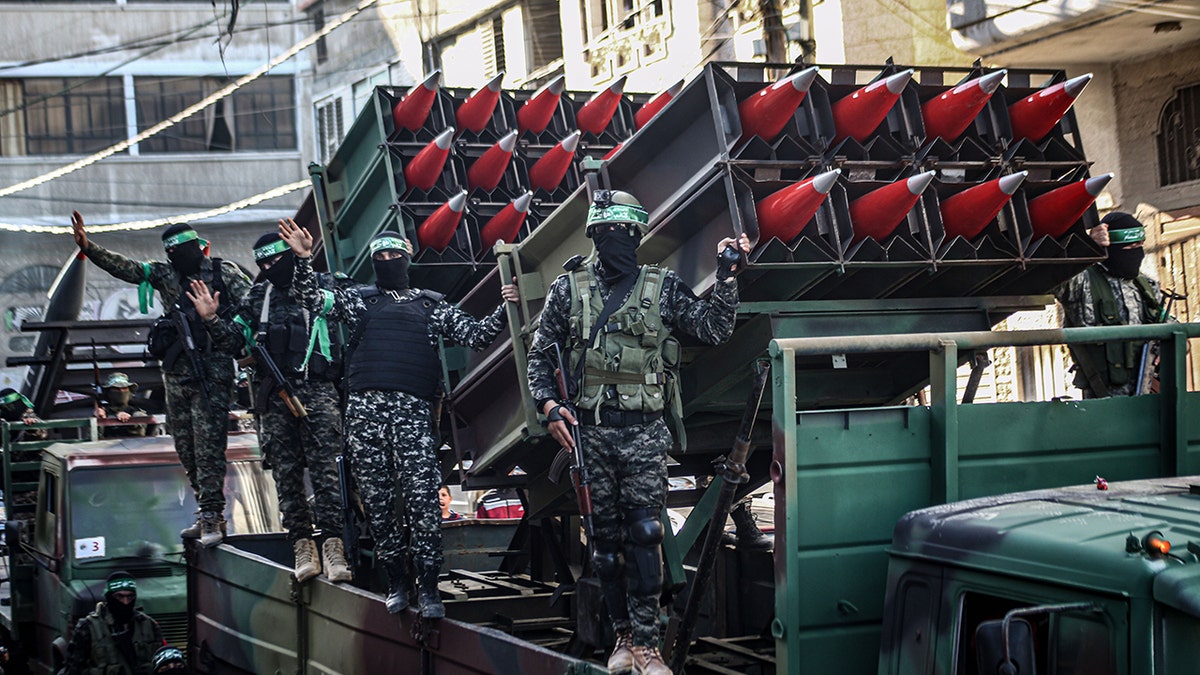 In 2012, the United States detected a North Korean cargo plane reportedly carrying rockets and rocket-propelled grenades that had been bound for Hamas.
North Korea has maintained diplomatic relations with Palestinian leaders since 1966.
The White House said last week that North Korea continues to supply conventional arms to Russia, after it delivered more than 1,000 containers of military equipment and munitions to resupply Russia's military in its war with Ukraine.
The Associated Press contributed to this report.