World news
From the deadly desert rave to the front lines, Israeli reserve soldier recounts concert massacre
Netanel Halevi was dancing with friends in the southern Israel desert at the Tribe of Nova music festival when Hamas terrorists began shooting bullets and rocket-propelled grenades toward the unsuspecting crowd. Two days later, he was with his reserve unit at Israel's northern front. 
"A few minutes after the first missiles, they turn off the music and then they started yelling 'just run. Take everything you have on you and just run,'" Halevi told Fox News. "We looked up, we saw the parachutes come, and then we understood we are [in a] different kind of scenario."
KIRBY: 'NO QUESTION' THAT HAMAS HOSTAGE SEEN IN VIDEO WAS SPEAKING 'UNDER DURESS'
"They have guns, they have RPGs, they brought grenades with them," Halevi said. "They did horrible things. They threw grenades at people at the party, they bombed them."
Hamas terrorists murdered at least 260 people at the Tribe of Nova music festival during their Oct. 7 invasion of Israel from Gaza. Paragliders dropped grenades on attendees while ground forces shot bullets and rockets at the terrified ravers attempting to flee. 
NOVA FESTIVAL SURVIVOR-TURNED SOLDIER RECOUNTS DEADLY TERRORIST ATTACK: 
WATCH MORE FOX NEWS DIGITAL ORIGINALS HERE
About 3,500 young people had come to enjoy electronic music and celebrate the Jewish holidays of Sukkot and Simchat Torah. Hamas fighters hit the "jackpot" when they attacked the festival, Halevi said.
The terrorists arrived in trucks and on motorcycles, some vehicles carrying as many as seven fighters each, he told Fox News while sitting at a military installation near Lebanon. "We started running towards our cars … and then we started hearing gunshots," he said.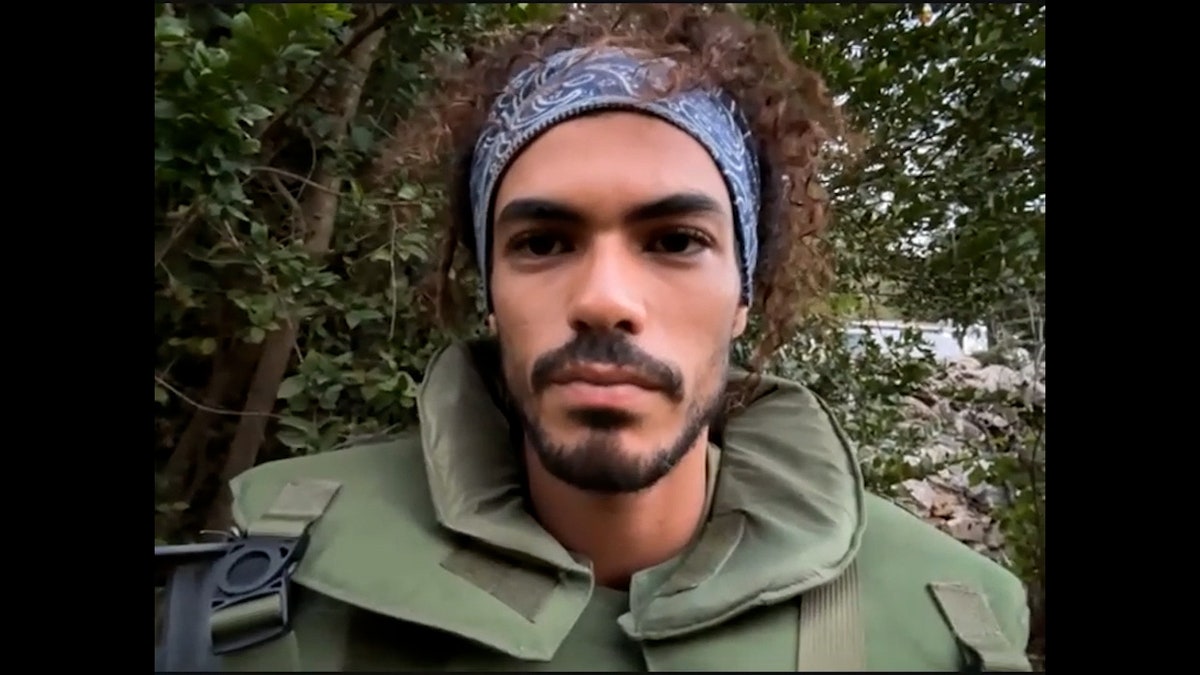 "I fell down, and then I got up and a friend saw me just emerge from the cars. He took me and he told me, 'come on, we have to go.' He was very paranoid," Halevi continued. "So lucky for me, because of him, [we were] able to get to a car really fast."
As Halevi and his friends made their getaway, they saw terrorists, victims and bullet-ridden cars from the first wave of concert-goers that attempted to escape. The second wave of escaping ravers had better odds since the terrorists were already preoccupied with killing or capturing civilians, he recounted. 
DOZENS ARRESTED OUTSIDE WHITE HOUSE DURING PROTEST OVER ISRAEL-HAMAS WAR
Hamas is holding 199 Israelis hostage, according to Israel, while 13 Americans remain unaccounted for. At least 1,400 Israelis and 30 Americans have died since the start of the conflict, while around 2,800 Palestinians have been killed and nearly 11,000 wounded, according to Palestinian health authorities.
Halevi said he's still "hearing stories about those people [killed] and those kidnapped."
"But as for now, we have to fight back," he added.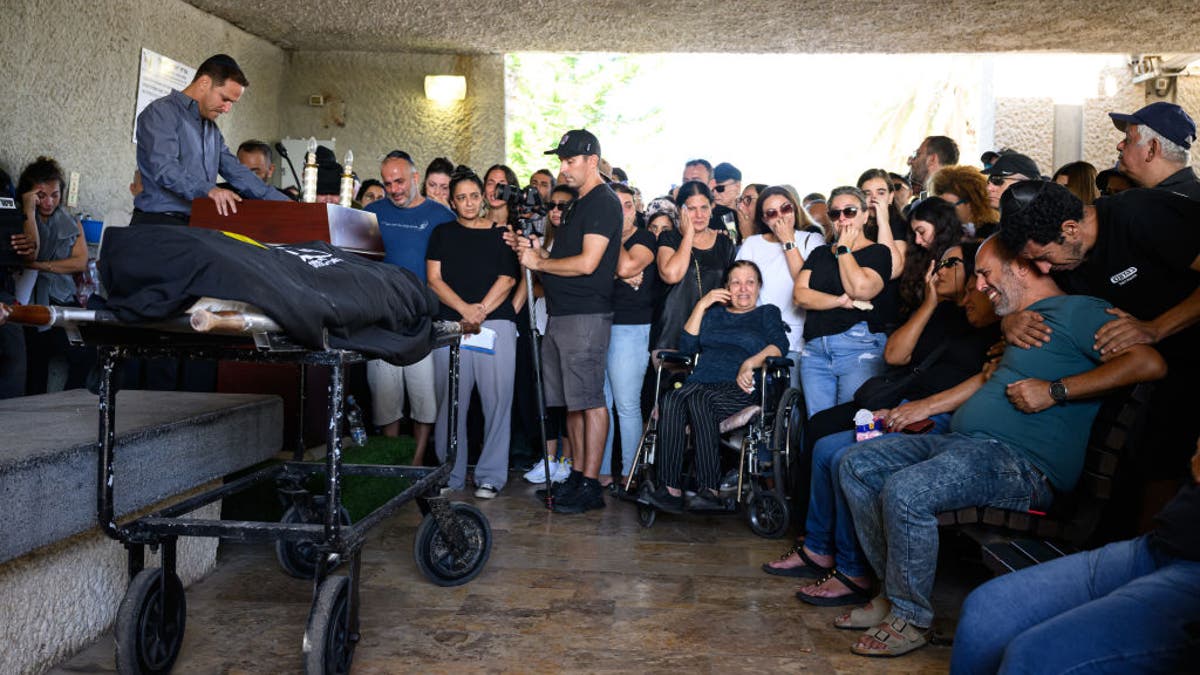 STUDENTS HIDE IDENTITIES WITH MASKS WHILE PRAISING HAMAS' MASSACRE OF ISRAELIS
"Over there, we were barehanded. We came to a party. We came to have fun, to dance, to feel the love and the vibes," Halevi said. "But now we are strong. We took our stuff, we took our weapons, and we're going to fight back. Now there's no running."
After he made it out of the festival, Halevi, a tattoo artist in his civilian life, called his reserve commanders and told them he was ready to mobilize against the terrorists. Within two days, he was deployed.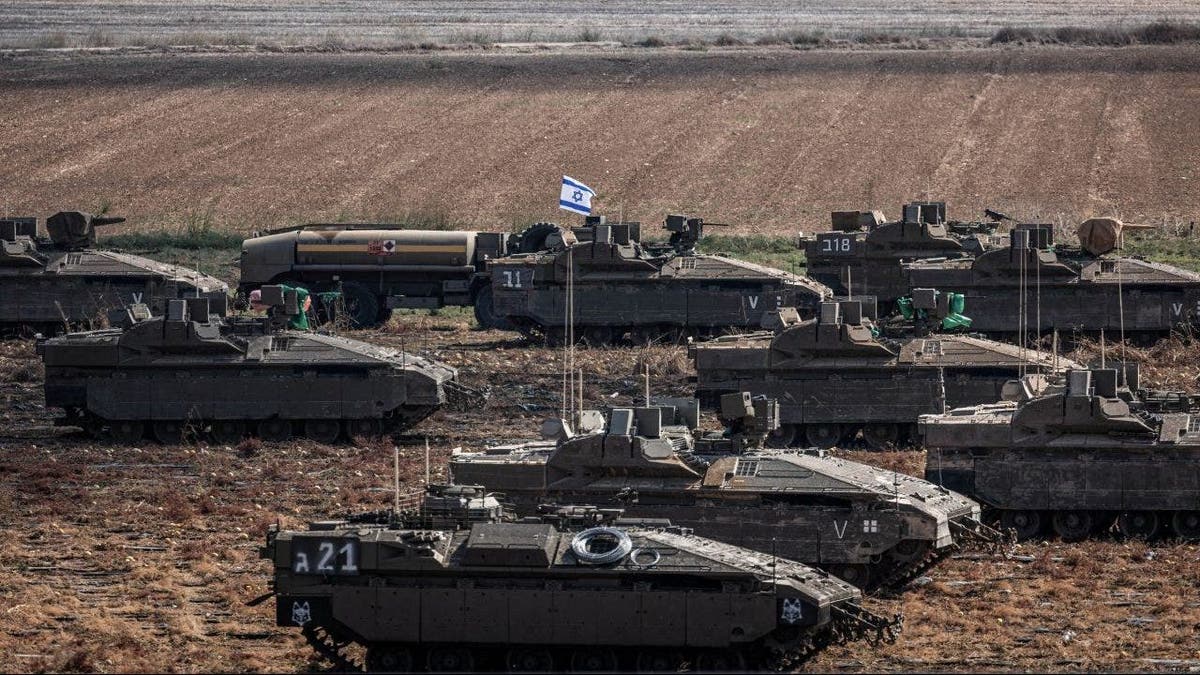 CLICK HERE TO GET THE FOX NEWS APP
"I think I'll have an ongoing trauma," Halevi said. "But now, this is the healing process for me."
"At first, we were running," he added. "But now there's no running."
Click here to watch Halevi's full recounting of the attack on the music festival.
Ramiro Vargas contributed to the accompanying video.