World news
Foreign survivors of brutal Hamas attack on Israel recall terror massacre : 'Everything was burning'
JERUSALEM – For Mitchai Sarabon, a Thai fieldhand working on Kibbutz Alumim in southern Israel, Oct. 7 started like any other Saturday. His one day off a week, the 32-year-old said, he woke early and began doing his laundry. His friends – a mix of Thai migrant workers and Nepalese agricultural students – were also milling about the compound where they lived on the edge of the kibbutz, taking care of various personal tasks, when suddenly they heard gunshots.  
"Suddenly, I saw one of the Nepalese guys being shot, others ran to hide in a bomb shelter and then the terrorists arrived," Sarabon recounted to Fox News Digital in a video interview from his home in Udon Thani, Thailand, on Friday. "They threw a grenade inside, some of the people died instantly and others ran away, they were shot dead too."  
Sarabon also began to run, taking cover inside his living quarters, crouching in the kitchen, and turning off the lights. But hiding did not help, Sarabon said. The terrorists soon found him and the five other people with him, first lobbing in grenades and then shooting everyone who was still alive. Sarabon, who served in the Thai military before moving to Israel for work, made the impulsive decision to break the kitchen window and climb out.  
HAMAS ATTACK SURVIVOR PLEADS FOR RELEASE OF 11-YEAR-OLD HOSTAGE
"Everything was burning, the room, the people and I just decided to jump out and run," he said, showing Fox News Digital scars from shrapnel and two gunshot wounds in his side and upper chest. Running from the burning building, Sarabon said he almost made it to the edge of the kibbutz's orange groves when the terrorists shot at him again, this time hitting him in the head.  
Just 2.5 miles from the border with Gaza, Kibbutz Alumim was one of some 22 agricultural communities ruthlessly attacked by thousands of Hamas terrorists who invaded Israel four weeks ago. While the majority of the 1,400 people killed in the assault, which also included infiltrations into two cities and a music festival, were Israeli nationals, among the victims were also those like Sarabon – Thai nationals in Israel for agricultural work.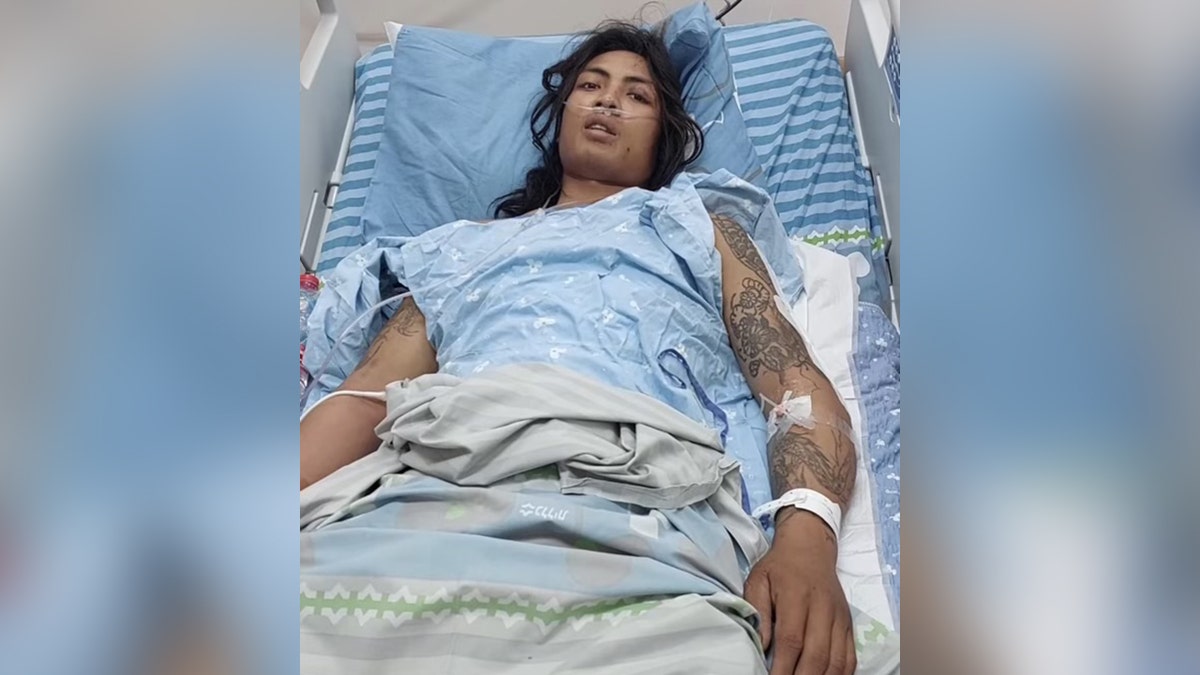 Israel's agricultural communities – communal kibbutzim like Alumim and independent farmers – have relied on migrant workers from Thailand for years and most arrive as part of a bilateral economic agreement struck between the two countries in 2012. Just prior to Oct. 7, around 6,000 out of some 30,000 Thais nationals were working in southern Israel, near the Gaza periphery.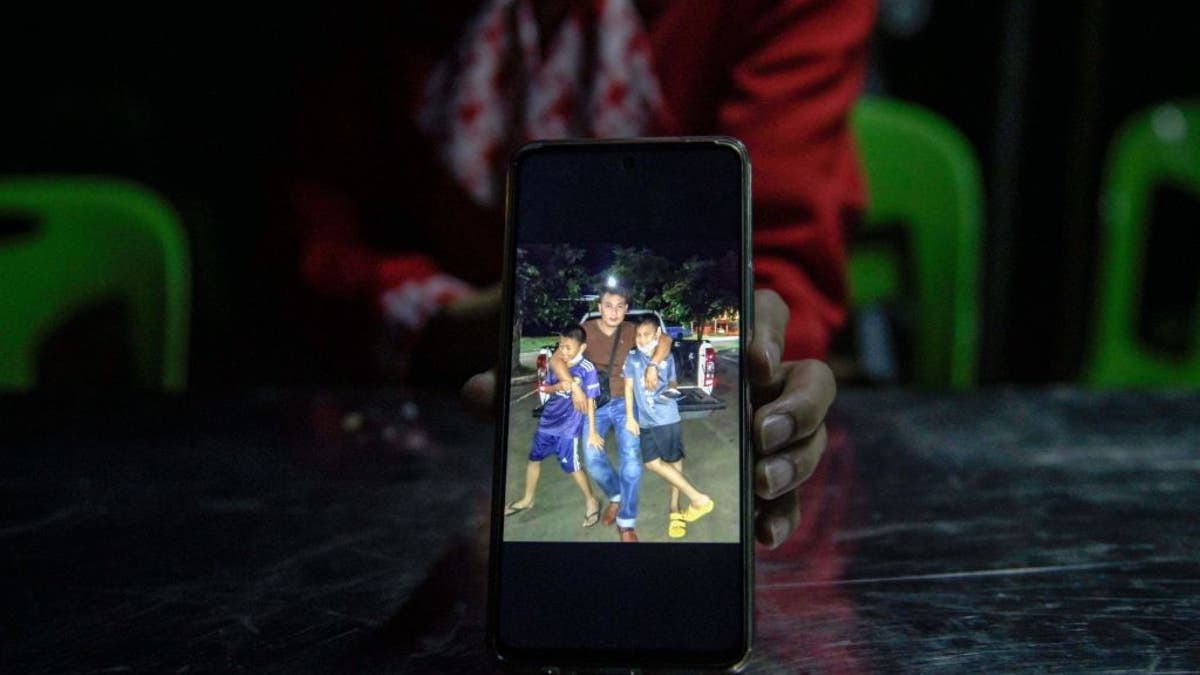 Thailand's ambassador to Israel, Pannabha Chandraramya, who met on Thursday with Israel's President Isaac Herzog, said the Thai people were still reeling from the attack. 
"I think we are the second group after Israel who suffer with this loss," she told the president, adding that so far the Thai death toll was 23, with 29 being held captive in Gaza. Four more Thai nationals, Chandraramya said, were still hospitalized in critical condition. More than 7,000 Thais have left Israel since the attack, returning home on government-sponsored flights.  
SURVIVOR OF HAMAS TERRORISTS HID IN A GREENHOUSE FOR 16 HOURS WITH NO FOOD, WATER: 'I FEEL LIKE I'M GONNA DIE'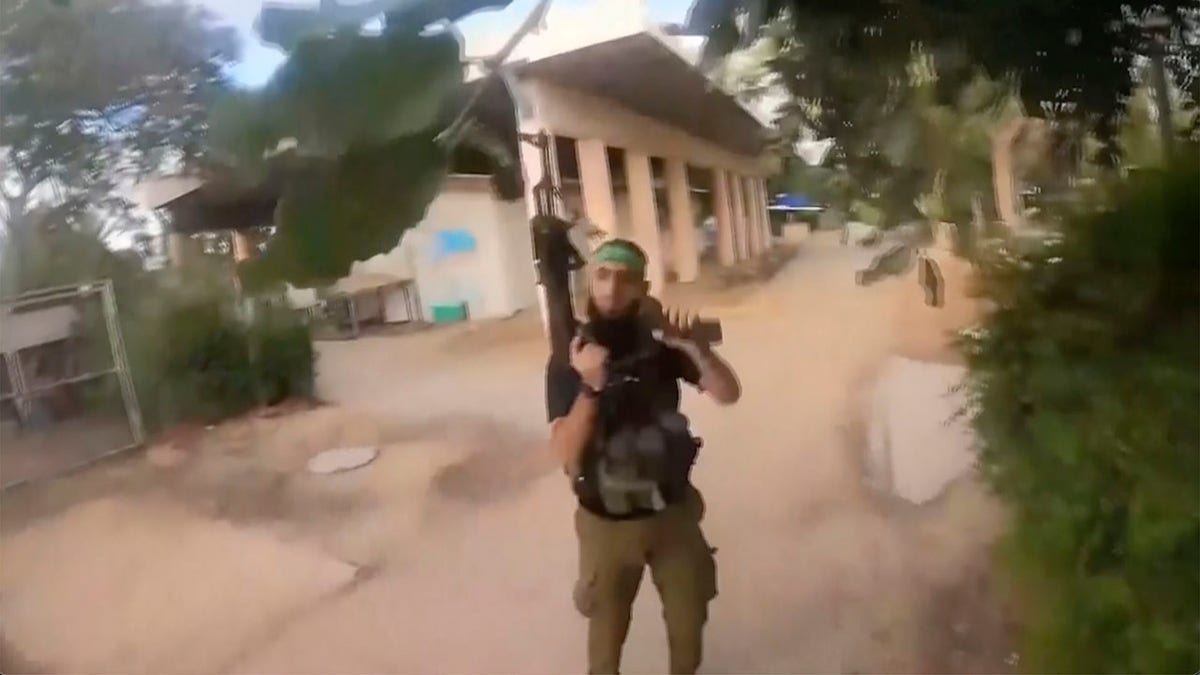 Israeli Prime Minister Benjamin Netanyahu spoke to Thai Prime Minister Sarata Thavisin last week, expressing condolences over those who were murdered by Hamas and promising to work to bring about the release of the abductees.  
Volunteers working with the Thais who have chosen to remain in Israel believe that the number of dead might be much higher as the Israeli authorities continue to struggle to identify bodies so badly burned and brutalized by Hamas that only tiny pieces remain.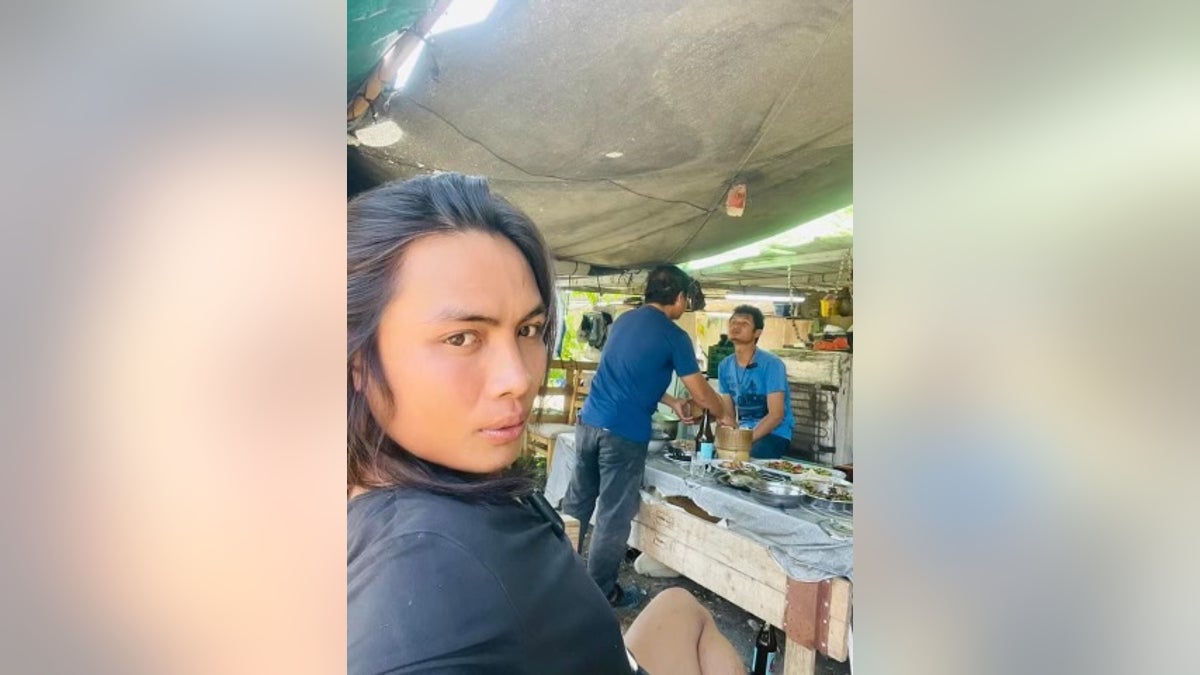 Dr. Yahel Kurlander, a migration scholar, and an expert on the subject of Thai migrant workers in Israel, said that for the Thai nationals, the aftermath of the Oct. 7 attack "has been much messier than for the Israelis."   
"The identification process has been extremely difficult," she said. "There are no biological relatives in Israel, and they first tried to identify the dead using AI technology, but in most cases, they need to wait for DNA samples to arrive from Thailand." 
CHILD HOSTAGES FROM ISRAEL CENTER OF MOBILE AD WAR AT WOKE CAMPUSES ACROSS AMERICA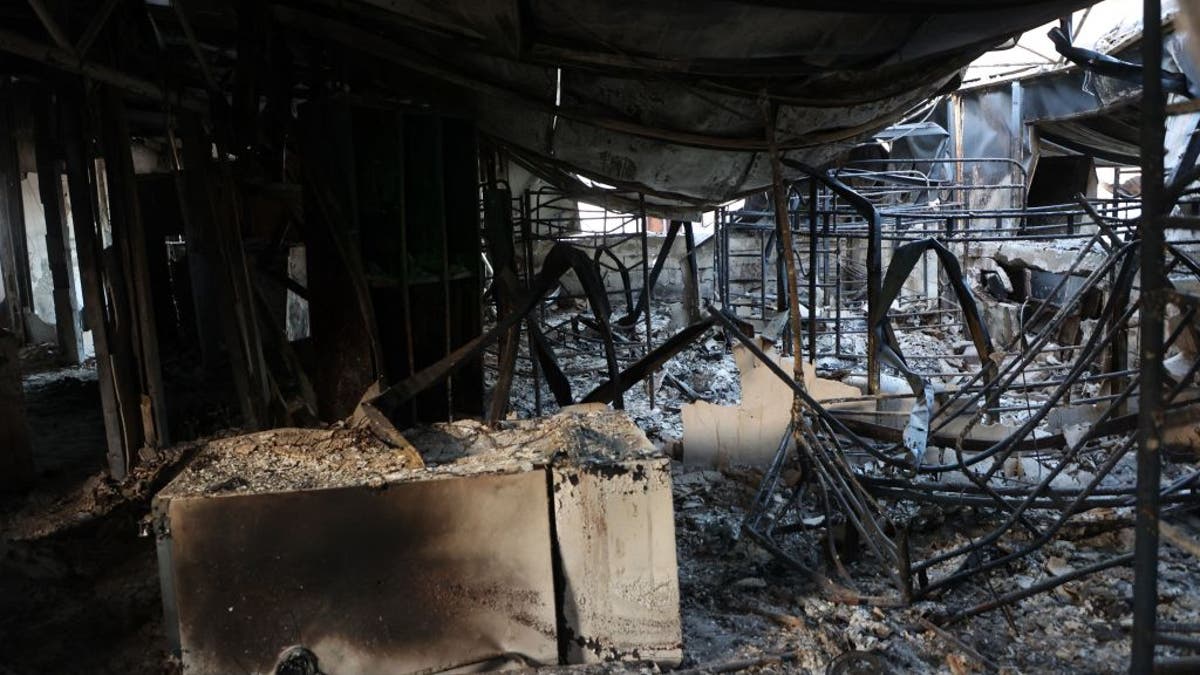 Immediately following the mass attack, Kurlander and others familiar with the community mobilized, helping the Thais who had survived to first evacuate the area and then find alternative places to live.  
"Some went to work with other employers because they were worried about their salaries," she said, describing how she tried to explain to them that they did not have to return to work immediately after such a traumatic event.  
For the others, Kurlander said, the volunteers set up a retreat, bringing them Thai food and helping them to replace lost items such as phones and clothes. Many of them were incredibly traumatized, she said, and, after consulting with professionals, were given medication.  
On Alumim, where Sarabon had been working as a manager in the citrus fields for the past five years, nine out of the 24 Thai nationals living and working there were brutally murdered and four are being held hostage. Of the Nepalese students, 10 were murdered, four were injured, and one was abducted. 
ISRAELI FATHER PLEADS WITH AMERICANS TO HELP SAVE HIS WIFE AND THREE CHILDREN HELD HOSTAGE IN GAZA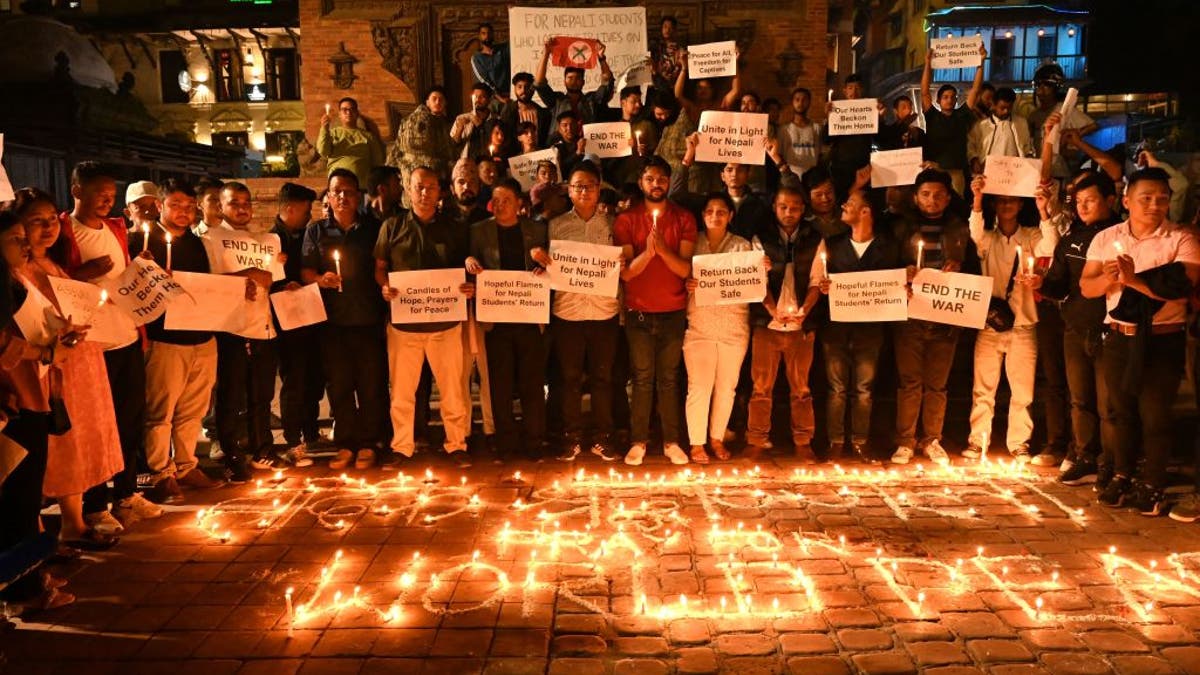 "We were used to the rocket fire and the airplanes flying by, but we never thought this could happen with terrorists and guns and grenades," said Sarabon, who fell unconscious after being shot, a fact that most likely saved his life.  
"I still feel scared and sad for the many people that were killed," he said, recalling how he woke up to hear the terrorists, still nearby, discussing how no one was alive.  
"I stayed very quiet until they left, I wanted them to think I was dead too," said Sarabon, who was rescued by Israeli police officers several hours later, and spent 24 days recovering in an Israeli hospital before flying home to Thailand last week.  
He told Fox News Digital that he learned to speak some Arabic after spending time with Palestinian laborers, who before the attack entered daily from Gaza to also work in the kibbutz fields. The terrorists, Sarabon said, appeared to know exactly where they were going and who they were targeting in the horrific attack.  
"I'm pretty sure that the Thai people were a target of Hamas because they came specifically to the area where we lived and they called out to us in Thai," said the father of two. "They spoke to us in Thai when they were trying to get us to open the door."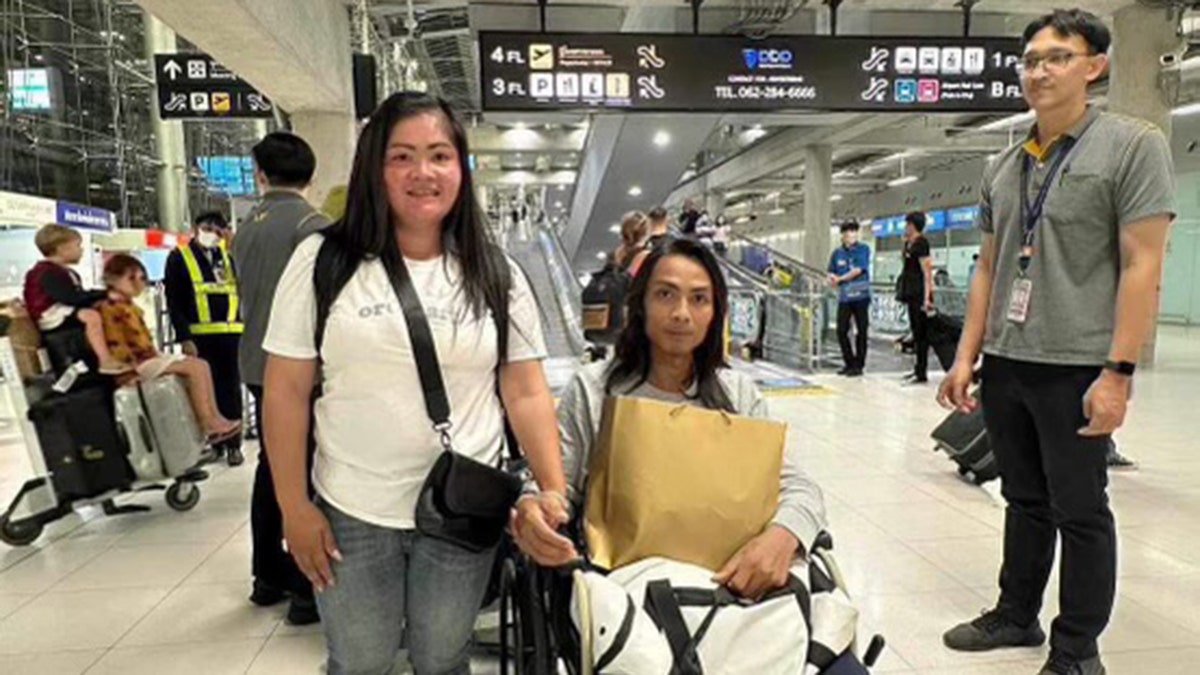 Sarabon said that while he is happy to be home – far away from the rocket fire and gunshots – he is still having nightmares and feels fear deep inside.  
While he said he will never return to Israel, Sarabon said: "I want the people of Israel to know that they are in my thoughts all the time and I want the Israeli military to know that I am on their side."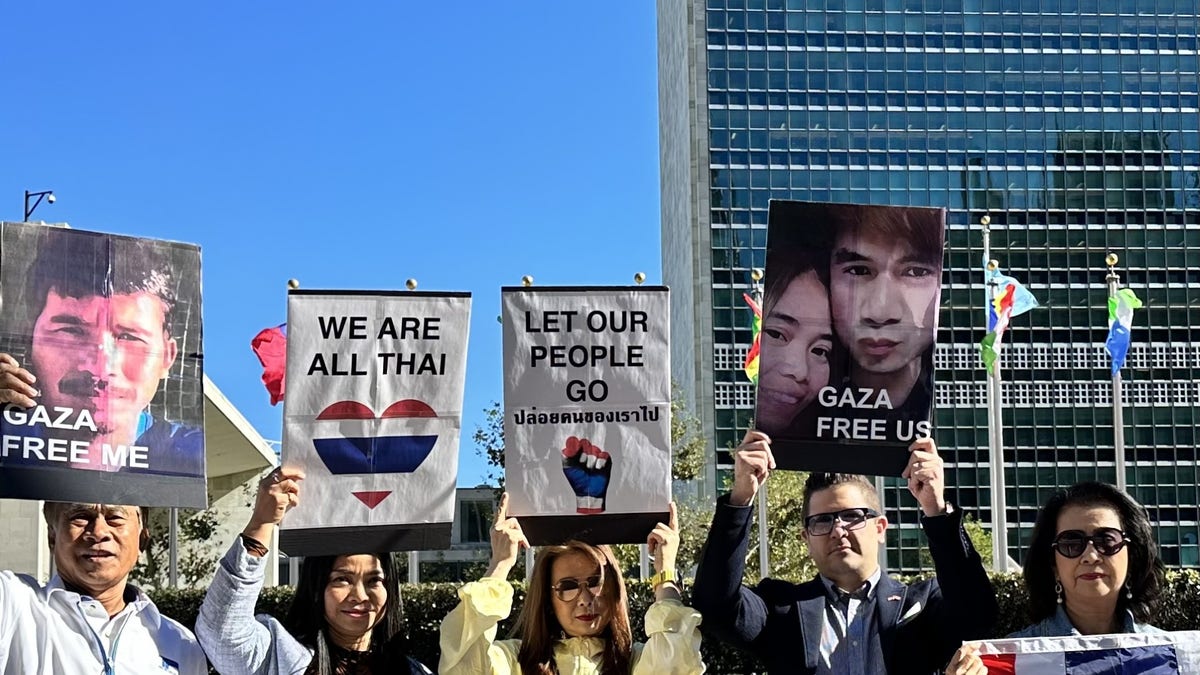 CLICK HERE TO GET THE FOX NEWS APP
While the Israelis continue to work to identify the bodies and as IDF forces look to free the hostages, a recent protest outside the United Nations by a number of Thais and their supporters demanded the world body do more.
"The U.N., world governments and international protesters have willfully ignored the targeted killing, abduction and torture of hundreds of Thai civilian nationals who had been working alongside both Israelis and Palestinians by Hamas on Oct. 7," noted one of the protesters Eric Parnes, a business immigration attorney focusing on U.S.-Thai legal matters.  
Parnes added, "Their failure to recognize and condemn these atrocities is proof that the protection of fundamental human rights and freedoms are vain and hollow."