World news
Biden says Israel not to blame for Gaza hospital blast, cites data 'shown by my defense department'
President Biden revealed Wednesday that data he has seen from the U.S. Department of Defense has made him sure that Israel is not to blame for a blast at a hospital in the Gaza Strip that has left hundreds of people dead. 
Biden said earlier that the explosion that rocked the al-Ahli Baptist Hospital in Gaza City on Tuesday — which Hamas is claiming was the result of an Israeli airstrike – was "done by the other team." 
When asked later Wednesday what made him so sure about that, Biden said "The data I was shown by my defense department." 
President Biden arrived in Israel on Wednesday, where he held a brief press conference with Israeli Prime Minister Benjamin Netanyahu. 
LIVE UPDATES: ISRAEL AT WAR WITH HAMAS 
In their remarks, both leaders highlighted the death toll of the war, the atrocities committed by Hamas, and the impact on children in Israel. 
"I was outraged by the bombing of the hospital yesterday. Based on what I've seen, it was done by the other team. Not you," Biden said to Netanyahu. "But there's a lot of people out there who are not sure." 
IRAN SHARES CHILLING MESSAGE FOR ISRAEL AFTER GAZA HOSPITAL EXPLOSION KILLS 500 
Netanyahu spoke first during the presser, applauding Biden for being the first U.S. president to visit Israel during wartime. 
"On October 7th, Hamas murdered 1400 Israelis, maybe more. This is in a country of fewer than 10 million people. This would be equivalent to over 50,000 Americans murdered in a single day. That's 20 9/11s. That is why October 7th is another day that we live in infamy," he said.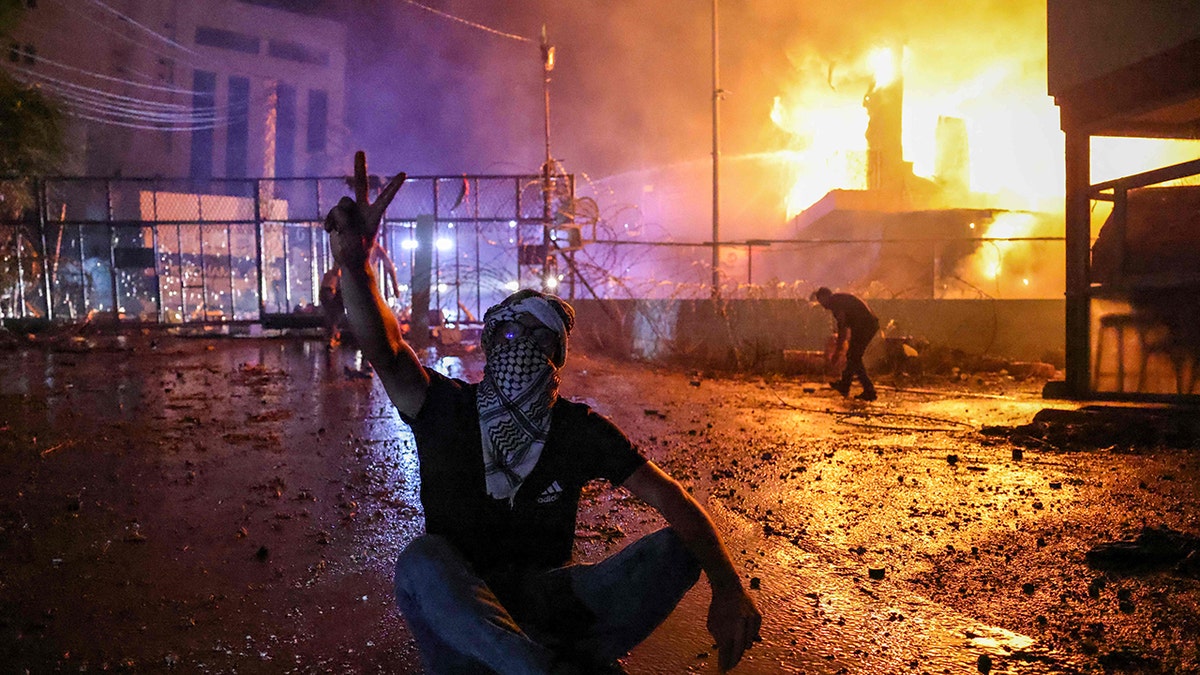 CLICK HERE TO GET THE FOX NEWS APP 
Netanyahu continued: "I want to thank you for coming here today and for the unequivocal support you've given during these trying times. A support that reflects the overwhelming will of the American people. I've seen your support every day and the depth and breadth of cooperation that we have had since the beginning of this war, a level of cooperation that is truly unprecedented in the history of the great alliance between our two nations." 
Fox News' Lawrence Richard contributed to this report.