World news
American church tour group evacuated from Israel with assist from Benghazi hero
A tour group of dozens of U.S. Christians was successfully evacuated from Israel after finding themselves stuck in Bethlehem as a war broke out around them, according to leaders.
A church group of about 84 people out of the Diocese of West Fargo, North Dakota was forced into a change of plans during a trip to Israel last week after a Hamas surprise attack on the country, forcing them to find a way from their hotel in Bethlehem to the border of Jordan to escape the sudden conflict zone.
Father Gerald Braun, one of the Catholic priests leading the group, told Fox News Digital that what started off as a normal trip unraveled on the Saturday when Hamas terror attacks were unleashed, sparking Israel to declare war.
The tour group's first hint something was amiss came when they attempted to make a stop at the site of Jesus' baptism on the Jordan River, but were turned around at the entrance and told the area was closed, Braun said. From there, the group tried to make its way to a stop in Jericho instead, but learned that was closed as well.
Members later found out about the outbreak of fighting, the pastor said.
NORTH AMERICAN COUPLE TELLS 'AMERICA REPORTS' THEY'RE STUCK IN ISRAEL, UNABLE TO RETURN TO US
While the group didn't know the severity of the situation yet, they were reportedly told that they would be transported to their hotel in Bethlehem, an apparently safer place away from the conflict. Once there, members of the group began receiving communications from loved ones back home alerting them to the situation developing around them.
Unsure of what to do, Braun and another priest leading the pilgrimage, Father Phil Ackerman, began reaching out for help from the State Department, the U.S. Embassy in Jerusalem, North Dakota Gov. Doug Burgum, and North Dakota Sens. John Hoeven and Kevin Cramer.
"Everybody was trying to find a solution," Ackerman said of the government leaders he spoke with.
But a quick solution wasn't in the cards as the situation rapidly deteriorated throughout the region, forcing the tour group into a holding pattern, he said. While the group initially thought it would travel from Bethlehem to Tel Aviv for a return flight, it started to become unclear if any flights would still be available if they made the journey there, he added.
That lack of clarity had some family members back home worried, including John McDonald, an expert in crisis management whose sister was one of those stuck in Bethlehem.
McDonald told Fox News Digital that he made contact with Mark "Oz" Geist, a U.S. Marine Corps veteran who was one of the American contractors that famously fought off a 13-hour assault in Benghazi in September 2012.
NETANYAHU SAYS 'HAMAS IS ISIS' AS ISRAEL PREPARES FOR GROUND INVASION OF GAZA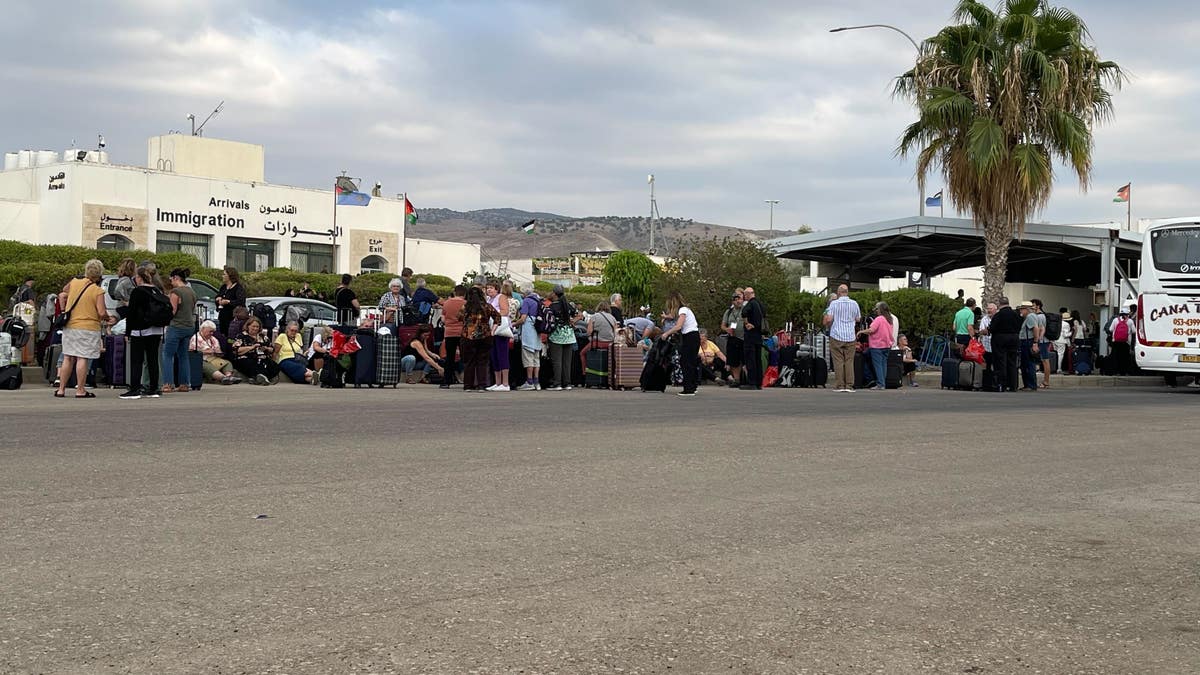 "I was getting text message from my sister that were pretty panicked about what was going on," McDonald said. "We were providing updates, just based on what we had seen on Fox News at that point. And I reached out to Mark and asked if he had any resources."
McDonald said that Geist got to work reaching out to contacts he had in the region, which allowed him to provide reliable information back to the group in Bethlehem.
"They were unsure of what to do," Geist told Fox News Digital. "Their flights were out of Tel Aviv… but the arline companies at the time had told them that they couldn't rebook them."
With flights getting canceled out of Israel's main hub, Geist said the information he was gathering indicated that the group would likely be safer if they took traveled to the border with Jordan.
Braun told Fox News Digital that the advice to get to Jordan was not an idea they had considered yet, but turned out to be the best path forward.
"We were thinking that made sense," Braun said, adding that the group was still hoping to hear back from the State Department, after the initial idea was floated to fly the group out of Tel Aviv.
BLINKEN, IN ISRAEL, SAYS MORE AMERICANS KILLED, VOWS SOLIDARITY 'ALWAYS'
But when the group found out Wednesday morning that Air Canada had canceled their flight out of Tel Aviv, they decided to follow advice to head for Jordan.
The group was able to board their buses and make the journey to Jordan without incident, Ackerman told Fox News Digital, with the largest obstacle being a bit of a delay for the group to be processed at the border. The priest also praised the group's tour guide, who he said was instrumental in arranging accomodation and flights for the Americans back home.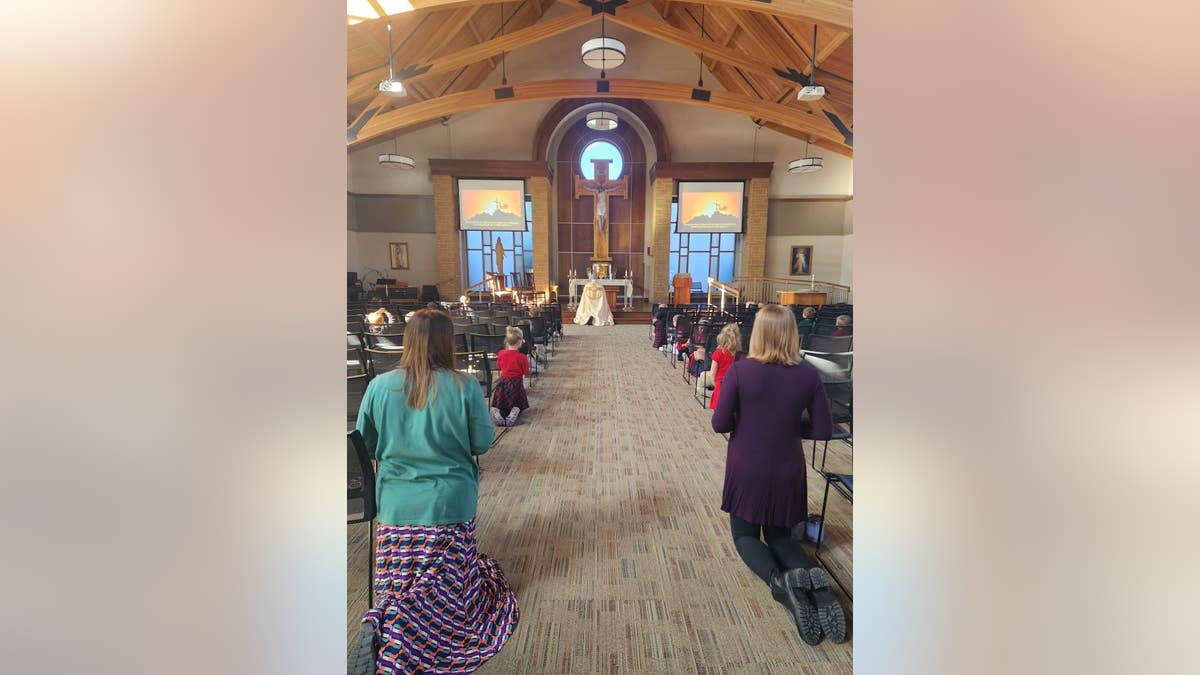 By Thursday, the group of Americans finally boarded flights back to the U.S. but frustrations remained about the process.
"We've got to do a better job giving American citizens overseas that are stuck in a war zone information, intel, and guidance on where to go and what to do," McDonald said.
Reached for comment by Fox News Digital, a State Department spokesperson said that it has "has no higher priority than the safety and security of U.S. citizens overseas, including U.S. government personnel and their dependents."
While the spokesperson didn't address the specific incident, they noted that "the U.S. Embassy in Israel has issued multiple Security Alerts since October 7, 2023" and have "a team communicating 24/7 with U.S. citizens and providing them assistance through phone calls and an online crisis intake form.
"We have been advising U.S. citizens who wish to leave and can do so safely to check the status of the border crossings or verify flights have not been cancelled before heading to the Ben Gurion Airport," the spokesperson said. "We are acutely aware of the limited capacity on commercial flights and the high demand from U.S. citizens wanting to depart. Our goal is to assist U.S. citizens who want to leave Israel with a safe means of doing so."
The spokesperson also pointed toward the possibility that U.S. citizens could depart Israel by taking advantage of "commercial flights that involve transiting a third country if they are unable to book a direct flight to the United States."
"In order to meet high demand for flights, we are exploring other contract options by air, land, and sea to nearby countries," the spokesperson said.
Sen. Kevin Cramer, R-N.D., was one of those in government working behind the scenes to assist the group. In an interview with Fox News Digital, the North Dakota senator expressed understanding for the frustration of the families, but noted that he was working tirelessly to provide the tourists with a way back home.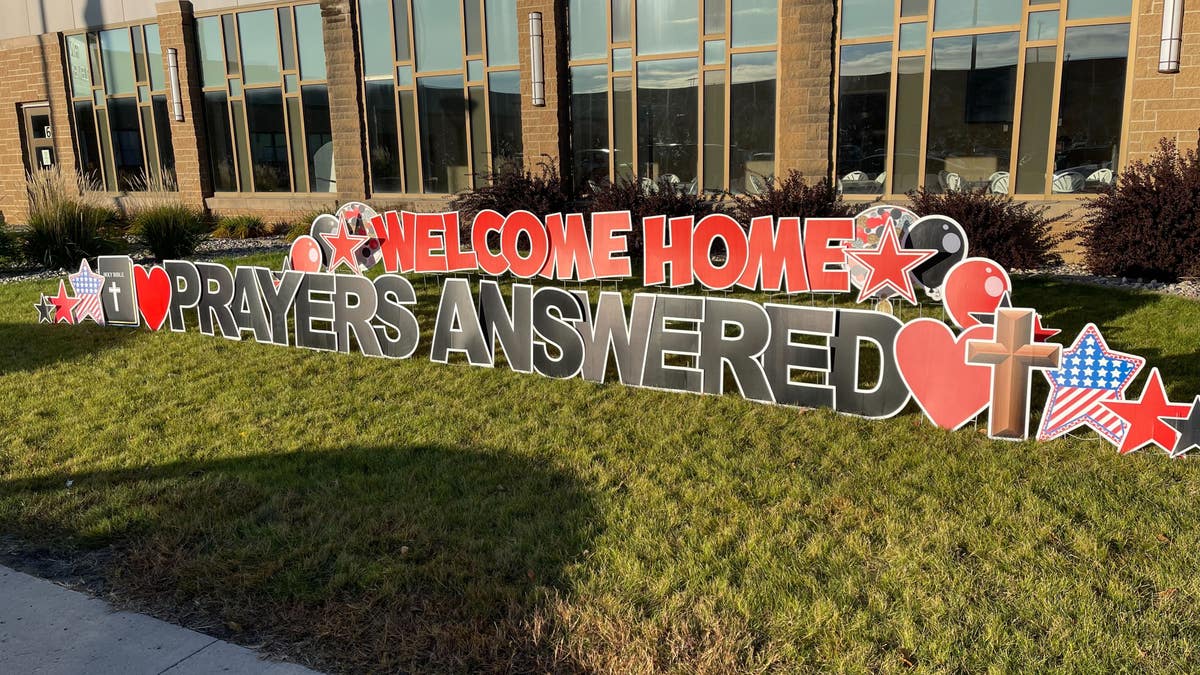 EGYPT WARNED ISRAEL OF ATTACK, HOUSE FOREIGN AFFAIRS CHAIRMAN CLAIMS
"I couldn't begin to blame anybody for thinking that the wheels of government are moving to slowly when you're trapped in a situation where you're surrounded by violence and uncertainty and understandably fearful," Cramer told Fox News Digital.
Cramer said he stayed in contact with people on the ground and Bethlehem while working with the State Department to find a solution. The senator pointed out that the sudden situation meant the department was suddenly responsible for the safety of thousands of other Americans in the country.
"The 80 most important people in the world, or at least in Israel at that time, are my 80 people, but realizing there are also probably a couple hundred thousand other people who are the most important people to somebody else," Cramer said. "I tried to have some empathy for how overwhelmed our own embassy was."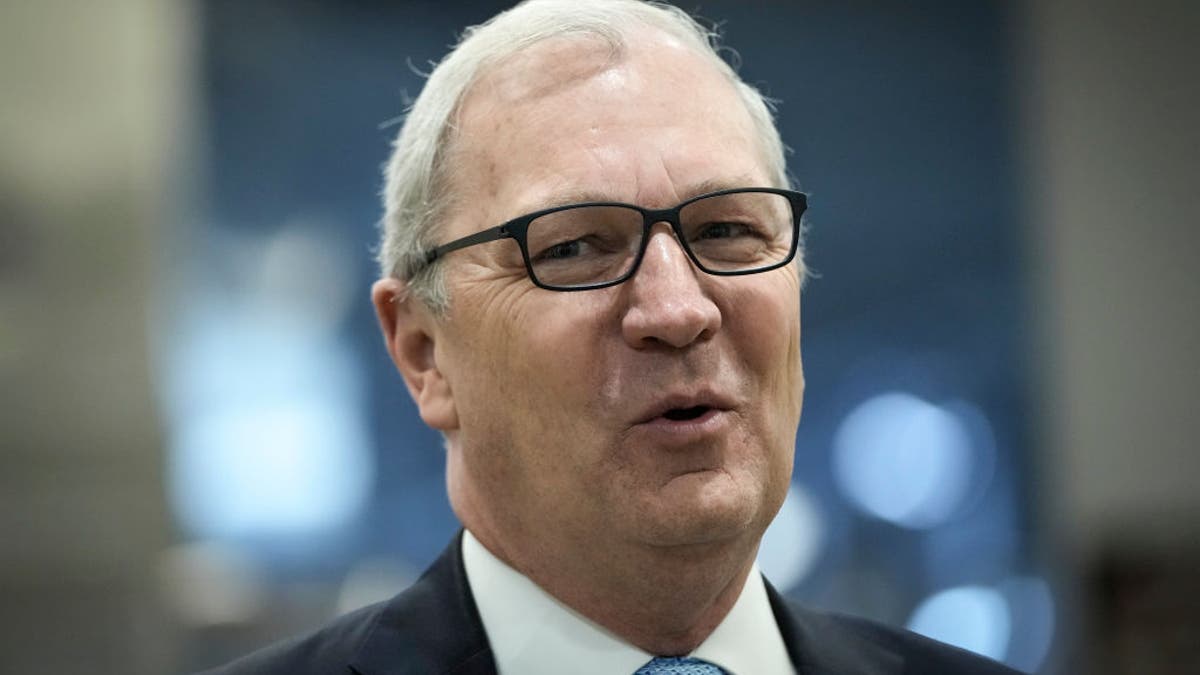 Cramer said his role became to play middle man, working with the State Department to find a solution while keeping the group as informed as he could. The senator also credited fellow North Dakota Sen. John Hoeven, who he said was in "lock step" with him on their shared efforts to get the group safely home.
"After hearing from family members of the North Dakotans in Israel, our office notified the State Department about the group over the weekend to ensure their safety," Hoeven's office told Fox News Digital. "Senator Hoeven then followed up directly with Father Ackerman and Assistant Secretary Bitter at the State Department on Tuesday to connect the group directly with the ambassador's office and assist them with booking flights."
CLICK HERE TO GET THE FOX NEWS APP
Meanwhile, Braun and Ackerman praised everyone who helped work to get them out of the country, including Geist and the North Dakota senators.
"Everybody was striving to do their best, to see what they can do," Ackerman said. "Everybody is working from their angle to try to provide a solution."